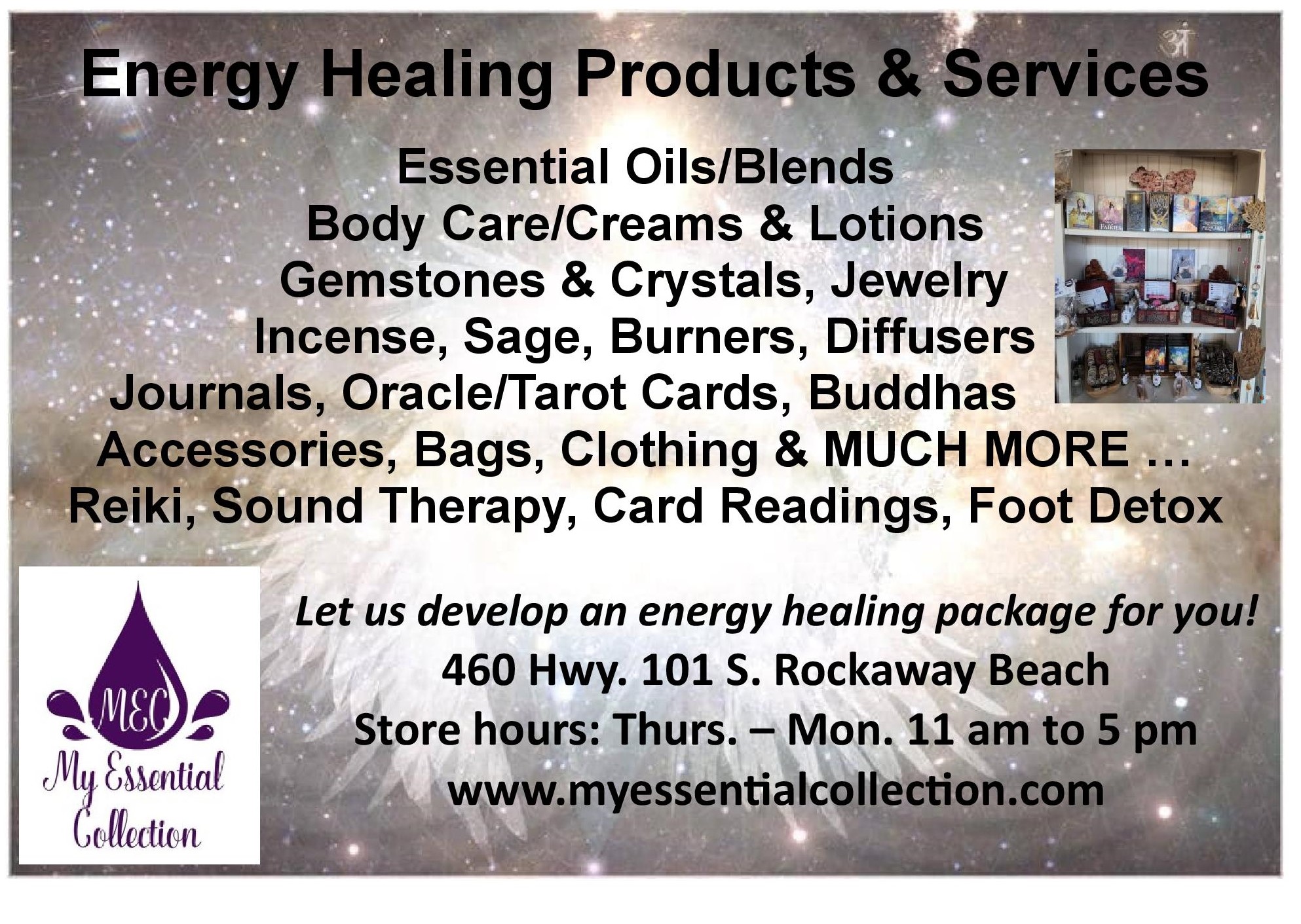 Pruning Workshop Rescheduled – January 25th | 10am
As I sit in my warm house protected from the elements, I am watching the trees sway and bend in the wind gusts. Trees are amazingly resilient and the large gusts are bending the limbs several feet in one direction and then whipping them back all without snapping! The winds are projected to continue into Saturday, king tides are bringing flooding, and it is extremely harsh weather. We have decided that our workshop can wait until more settled weather.
Unfortunately, pruning happens in the dormant season which also brings winter storms and inclement weather to the coast of Oregon. It makes planning for these workshops and pruning parties a bit difficult. In the vein of safety, and wanting to include as many people as possible, we are rescheduling the pruning workshop for Saturday, January 25th. Thanks everyone for your understanding. Stay warm, dry and safe!
Karen Matthews, LNCT Alder Creek Farm Garden Coordinator
It may be cold outside but for more fruit this summer, experts say this is the perfect time to prune.
Saturday, Jan 25th, from 10am-12pm the Lower Nehalem Community Trust (LNCT) will host a free pruning workshop in the Community Garden at Alder Creek Farm lead by professional arborist David Sipp, of Ecologic Trees. David brings a wealth of knowledge on the best way to prune young, mature, or overgrown fruit trees to maximize their production. This workshop open to the public, ages 10 and up. Bring your gloves and your favorite pruner. Tools and gloves will also be available to borrow.
The orchard in the Community Garden at Alder Creek Farm has just about every fruit and berry imaginable. LNCT orchardists and Community Garden leaders will be on hand demonstrating how to prune blueberries, currant, cane berries and more.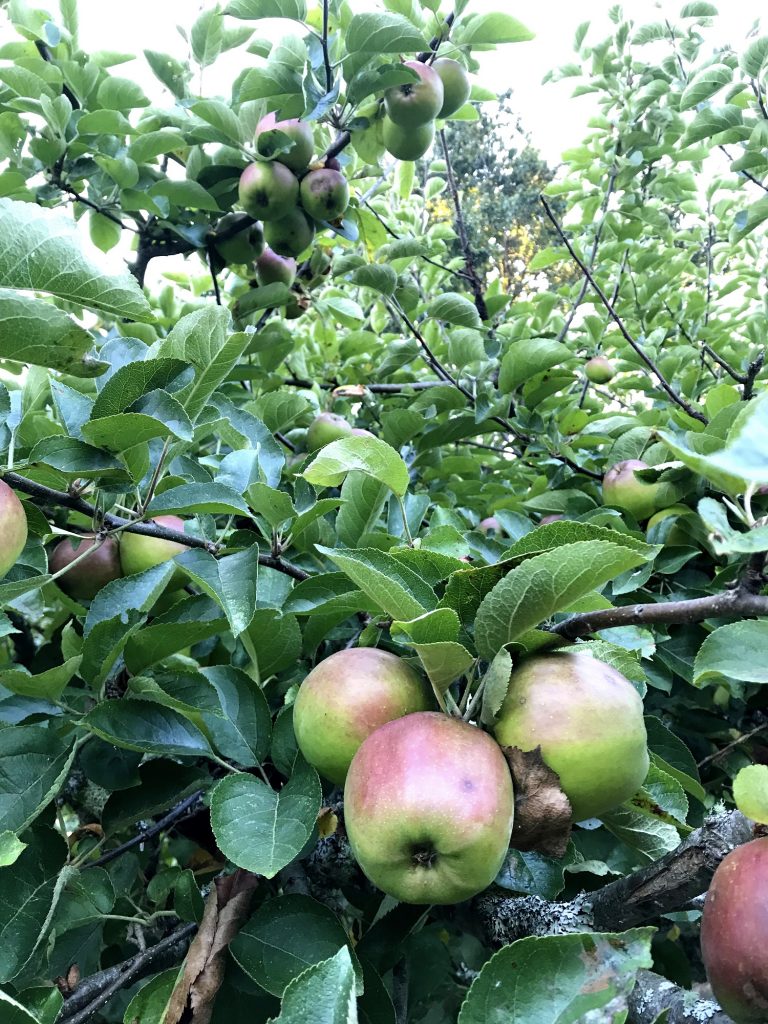 Fruiting apple tree in LNCT's Community Garden orchard, spring 2019 after pruning in January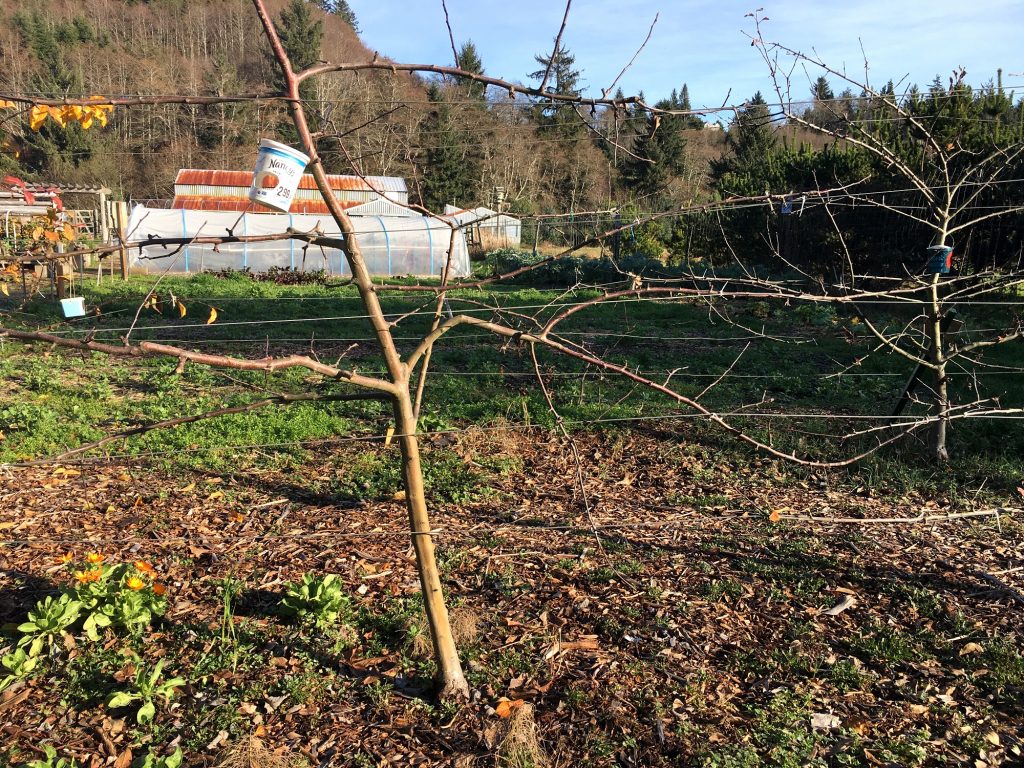 The workshop will touch on different methods of pruning including espalier – a style of pruning that conserves space and maximizes fruiting.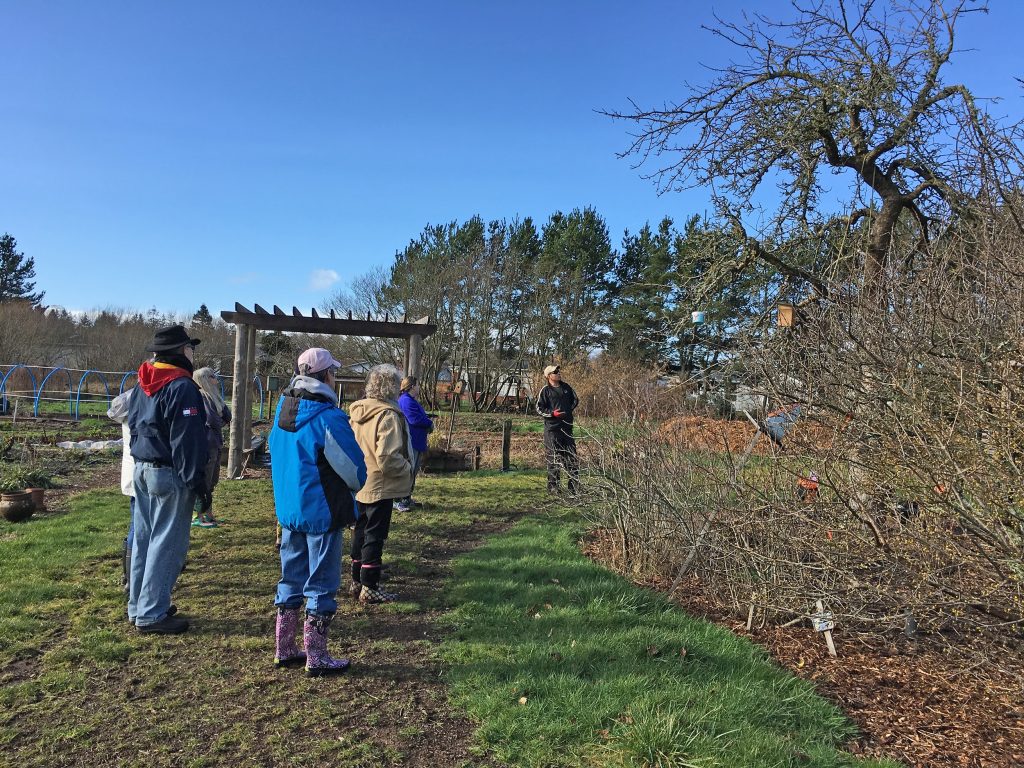 Last year's pruning workshop
LNCT's Community Garden grows food for the North County Food Bank, Senior Lunch Program, Community Garden members and their families. Registration to join begins Feb 1st and startup is Feb 25th. To learn more about the Community Garden visit www.nehalemtrust.org/alder-creek-farm/community-garden/ or call the LNCT at 503-368-3203.
Alder Creek Farm is located at 35955 Underhill Lane, Nehalem, OR. Turn on Underhill Lane and follow the gravel road to the farm.