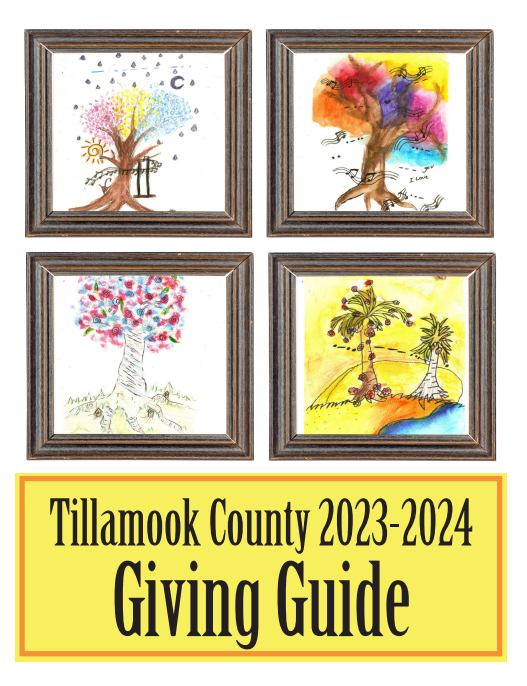 Here is helpful information from Jay Sennewald, Ocean Shores Coordinator with Oregon Parks & Recreation, answers to questions from the Pioneer's South County correspondent, April Bailey.
Will there be extra personnel stationed near the ropes to keep people from hiking to the end of Cape Kiwanda?
[SENNEWALD Jay]  Safety at that site is one of our top priorities, in light of recent tragedies there and our stepped-up efforts to protect people from their own bad decisions. We are planning to have all of our rangers and managers on-duty during the actual eclipse event, but our resources will be spread thin if the predicted crowds materialize. We intend to have two rangers at the cape, plus we have contracted with the Tillamook County Sheriff's Department to have one of their deputies assist us with ocean shore rule enforcement and crowd management.
Are you concerned about people camping on the beach given the tide fluctuation predicting for the day of the eclipse?
[SENNEWALD Jay]  We are very concerned about people camping on the beach before the event. A new moon coincides with the eclipse, and the high tide tides during the middle of the night prior to the event will be in the 9-foot plus range. We are expecting this high tide to reach the upper-most portion of beaches state-wide which will make camping risky or even possibly dangerous. We have had some help from local television news agencies and radio stations recommending that people not camp on the beach around the time of the event.
Any general advice for locals about avoiding issues (i.e., traffic gridlock, increased trespassers, general safety, etc.)?
[SENNEWALD Jay]  The important thing to remember is that we are expecting extremely large crowds and with them comes the potential for problems. The biggest concerns of the Oregon Parks and Recreation Department are for public safety, and protection of our parks and the ocean shore from damage.  A total ban of fires along the coast, effective this week, will help to minimize the potential for larger fire-related problems, so we hope that visitors and locals will respect the fire ban. Also, now is a good time to remind everybody that fireworks are strictly prohibited within all State Parks and on the Ocean Shore State Recreation Area.
Private property owners and local residents should be aware that emergency service providers will also be stretched thin and will face response time challenges if traffic predictions become a reality, and therefore they will need to be vigilant in safeguarding their homes and property. OPRD staff and rangers have no law enforcement authority on private property.
Parking on the beach at Pacific City has limitations, and we often reach capacity on crowded weekends during the summer months. The eclipse will undoubtedly create a huge demand for on-beach parking, and at the same time we need to keep the dory ramp open for boat launching and for emergency vehicle access, so we expect the majority of visitors to Pacific City to find parking in "town" and then walk down to the beach once capacity is reached.
Our staff has been preparing for this event for a long time, and we feel that we are ready to manage our parks during this unprecedented event. Of course, much of how things unfold will depend largely on the public's behavior. We are asking visitors to be patient with others, leave extra time to arrive at their destination, pack their trash, and most of all to be safe, have fun, and respect our State Park and Ocean Shore rules so that everybody can enjoy this special event.
Jay Sennewald|  Ocean Shores Coordinator
Oregon Parks and Recreation Department
12735 NW Pacific Coast Highway
Seal Rock, Oregon 97376
(541) 563-8504
Ocean Shore SRA