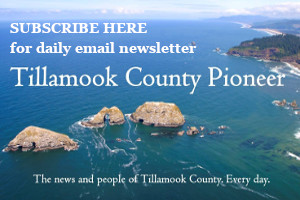 The Tillamook County Pioneer sent five questions to Tillamook County candidates for State Representative for House District 10 (south Tillamook County); House District 32 (Central/north Tillamook County); Tillamook County Board of Commissioners; and Tillamook PUD Board Candidates.
Over the next week, we will publish the candidates' answers, beginning with candidates for state representative. It is our belief that voters need as much information about the candidates as possible, and many can't make it to public forums and events, and the ads, social media, postcards, brochures do not always give an accurate view.
It is our intention to provide the opportunity for voters to compare the candidates on a level playing field.
MEET THE CANDIDATES: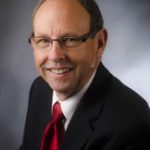 Ken Phillips, Tillamook PUD Subdivision 4
1.   Why do you want this position, and why are you the best person for it?
I have enjoyed working the past 16 years on the PUD Board and would like to continue in order to see some projects completed. I feel I have gained valuable experience by serving on public power committees, attending conferences, lectures, programs, and reading extensively on the power issues of today and how they have changed in the last decade. I have attended continuing education in utility energy efficiency programs, smart grid, power supply, and power management.
2.   What will you do to make a difference for Tillamook County?
I plan to stay engaged in the community I was raised and retired in. I am presently secretary of the Tillamook Revitalization Association, a member of the Tillamook Fire District budget committee, and have served on the Tillamook Chamber of Commerce board and Tillamook Downtown Association and also an active supporter of the arts in our community.
3.   What are your main/top priorities?
My top priority is staying engaged with the Bonneville Power Administration as their rate increases will affect our communities and our rates. Also, I will closely monitor state and federal legislation that will impact public power.
4.   Provide a SWOT analysis of Tillamook County – Strengths, Weaknesses, Opportunities, Threats
The strengths I see in our county include our stable economy, and the generosity of the people that live here in supporting a huge variety of local programs. Weaknesses include the rate of road repairs, the lack of affordable housing situation, and securing more job providing industries locally. Opportunities in this area would be vacant storefronts for new businesses, and vacant land parcels also. Opportunities for outdoor recreation abound. The threat of a tsunami and/or earthquake requires more planning and preparation from everyone — people and agencies.
5.  Please describe your vision for Tillamook County.
I see a bright future for a Tillamook County that continues to grow and prosper. We are acquiring more new businesses every year. As Washington county grows I believe we will also grow in terms of tourism and economic benefit. Partnering on projects with creative and sustainable solutions that address the needs and wishes of Tillamook County is how we will build the future of our community.