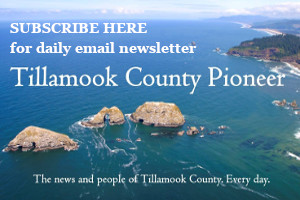 The Tillamook County Pioneer sent five questions to Tillamook County candidates for State Representative for House District 10 (south Tillamook County); House District 32 (Central/north Tillamook County); Tillamook County Board of Commissioners; and Tillamook PUD Board Candidates.
Over the next week, we will publish the candidates' answers, beginning with candidates for state representative. It is our belief that voters need as much information about the candidates as possible, and many can't make it to public forums and events, and the ads, social media, postcards, brochures do not always give an accurate view.
It is our intention to provide the opportunity for voters to compare the candidates on a level playing field.
MEET THE CANDIDATES: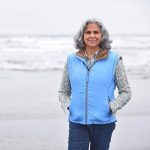 Vineeta Lower, Republican candidate for House District 32
1. Why do you want this position, and why are you the best person for it?
I want to be elected to this position because I feel I am qualified to represent House District 32's diverse needs. Having gone through the district talking with business and industry leaders, as well as neighbors, friends and others I am hearing the need to have a return on our the revenue we contribute to the state. We have a need to improve our transportation infrastructure and to protect our industries; to preserve our way of life while making common sense improvements to not just our transportation infrastructure, education and our health care access.
2. What will you do to make a difference for Tillamook County?
Tillamook has made great strides in watershed vitality and emergency response system. They have made a tremendous impact in providing for families struggling with food insecurity. I want to make sure that laws that don't make common sense to our industry and our people are not passed to pursue partisan pet projects.
3. What are your main/top priorities?
My main priorities include improving our transportation education, access to education with student engagement and providing health care access to our families. Working so that families don't have to struggle with the decision to provide a roof over their families at the risk of feeling the constraints of food insecurity.
4. Provide a SWOT analysis of Tillamook County – Strengths, Weaknesses, Opportunities, Threats
Strengths – Tillamook has a strong agricultural standing with the dairy farms, cornfields for feed, the watershed improvements as well as seafood farming in the bay.
Weaknesses – Creating potential job shadow opportunities for our juniors and seniors in potential junior apprenticeship program for trade jobs might be a good area to pursue for our students to gain practical skills beneficial to all who live in Tillamook.
Opportunities – Continued education regarding the industries of Tillamook are vital to increase knowledge and awareness to citizens and visitors.
Threats – Lack of cell service on Hwy 6 puts the citizens and visitors to Tillamook at a disadvantage in getting emergency assistance at the top of the pass. A cell tower is desperately needed.
5. Please describe your vision for Tillamook County.
A lot of great things are already happening in Tillamook. It's important to improve what we have with more than a band-aid fix in the transportation infrastructure. Some culverts have been replaced but there are many more that are out dated, plugged and/or falling a part. Added cell service for safety needs and opportunities for parents to provide for their families without the constraint of partisan self-interests creating laws that make no sense to those that are required to follow it without the benefit of being able to share how those decisions are being made and implemented.