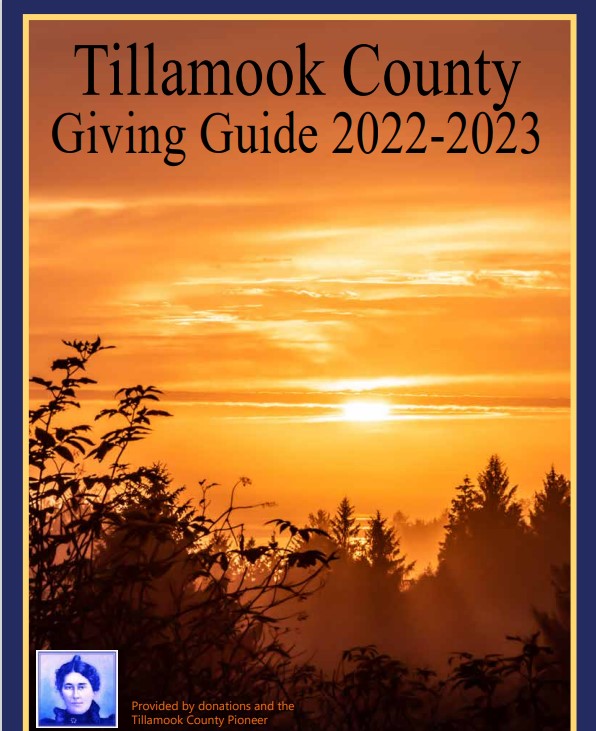 The Tillamook County Pioneer sent five questions to Tillamook County candidates for State Representative for House District 10 (south Tillamook County); House District 32 (Central/north Tillamook County); Tillamook County Board of Commissioners; and Tillamook PUD Board Candidates.
Over the next week, we will publish the candidates' answers, beginning with candidates for state representative. It is our belief that voters need as much information about the candidates as possible, and many can't make it to public forums and events, and the ads, social media, postcards, brochures do not always give an accurate view.
It is our intention to provide the opportunity for voters to compare the candidates on a level playing field.
MEET THE CANDIDATES:


Mary Faith Bell, Nonpartisan, Tillamook County Board of Commissioners Position #3
1. Why do you want this position, and why are you the best person for it?
I want the job of Tillamook County Commissioner because service is the thing that moves me the most. I love Tillamook County and I want to be of service to the people of Tillamook County in a meaningful and lasting way. I care about people, I enjoy building relationships, listening and connecting with people, understanding their concerns and helping them find solutions. I'm eager to roll up my sleeves and get to work for you.
I'm the best candidate for the job because I have a broad base of knowledge on the issues that matter to Tillamook County people including housing, healthcare, education, public safety, natural resources, the business community, the economy and the functions of local government. I have a proven record of service and a 'people first' approach. I'm honest, open minded and hard working. I have good, established working relationships with the current commissioners and with leaders all over the county in both the public and private sectors. I am skilled at creative problem solving, consensus building and collaboration. I look forward to working with our State Senators and State Representatives on issues that impact our county and representing us in Salem.
2. What will you do to make a difference for Tillamook County?
I am passionate about public safety with an emphasis on disaster preparedness. One of the things I 'm excited to work on is making the outstanding emergency preparedness program developed in North Tillamook County over the past 10 years available to every coastal community in our county. North County citizens have done all the heavy lifting to create a model multi-faceted preparedness program that includes mapping your neighborhood, where we learn who our neighbors are and what issues they might face in an emergency; a medical volunteer corps that can be activated in case of an emergency and ham radio operators for communication. This model is so thorough and well executed that it is attracting attention from State agencies and leaders. I am passionate about working to provide the supports necessary to start similar programs in all our coastal communities. We cannot prevent disasters, but we can prepare for them and in the process make our communities stronger.
3. What are your main/top priorities?
My main/top priorities are housing, emergency preparedness and industrial promotion. Housing is priority one because it negatively impacts Tillamook County citizens from all walks of life as well as farms and businesses that struggle for staffing and can't grow because their employees can't find places to live. We have a desperate and immediate need for affordable housing, senior housing, workforce housing and market rate housing. People with jobs and children are leaving Tillamook County for lack of housing. Fortunately, there is a lot of momentum on the housing issue and things are starting to happen. There are private investors stepping up and public private collaborations happening. A Tillamook County housing coalition is forming. The Tillamook Area Chamber of Commerce, whose board I am on, has a RARE intern working to identify the opportunities and barriers for housing in the city limits. I am talking to people and gathering ideas about what could be done to address housing in our county. What is emerging is a variety of diverse possibilities, solutions tailored for each of our communities that emphasize livability, managed growth and honor the local culture.
(I addressed emergency preparedness in question 2 and I will address industrial promotion in question 5.)
There is also a looming budget crisis that will necessarily become a top priority of the board of county commissioners. It is projected that within a few years salaries and expenses will eclipse revenue. There is hard work ahead identifying opportunities for greater efficiency, reducing expenses and exploring strategies for long term sustainability.
4. Provide a SWOT analysis of Tillamook County – Strengths, Weaknesses, Opportunities, Threats
Strengths: People are our greatest strength in Tillamook County. We have old fashioned barn raising values. The people of Tillamook County come together and accomplish extraordinary things. For example, the annual Tillamook High School Charity Drive raises on average $200,000 per year for Doernbecher Children's Hospital, college scholarships for local students and grants for local non-profits. The whole community gets involved and that is the only way the charity drive could be so amazingly successful year after year. Other communities do fund raisers for Doernbecher, but nothing close to this level from a rural community of 5,000 people. We do it because we believe in it and generosity and hard work are part of our culture.
When Tillamook started a warming center, a safe, warm, dry place for homeless people to sleep in dangerous weather, I volunteered. At the initial Red Cross training for new volunteers 50 Tillamook County residents showed up to help their homeless neighbors. The Red Cross trainer said, "This is amazing. I just did this training in Portland and eight people showed up. This community should be so proud of itself."
Likewise, witness the outstanding accomplishments in emergency preparedness by our neighbors in North county over the past 10 years. After the storm of 2007 when we lost power and phone service and were cut off by landslides a group of citizens in North county said, "We need to be better prepared the next time this happens."
They formed the Emergency Volunteer Corps. Since then they have gotten hundreds of people involved and developed a multi-faceted model preparedness program that has no equal in the state. This comprehensive and inspired program has grown out of the passionate work of volunteers. Nothing like it exists anywhere else, which is consistent with the examples above: in Tillamook County people come together and devote their time, talents and resources to accomplish amazing things that are simply not happening in other places.
I would be remiss if I did not mention the way that the people of Tillamook County support programs and services like the Tillamook YMCA. If you've never been to the annual YMCA fundraiser auction, you should go if only to get a sense of the generous heart of this community. People in Tillamook County put their money to work to provide opportunities for children, capital for the new Partners for Rural Innovation building at Tillamook Bay Community College, funding for the purchase of a new home for CARE and support for the good work of Food Roots, just to name a few. I have lived in some nice communities, but never have I lived anywhere so generous and committed to helping one another.
Our natural resources industries are a terrific strength and the foundation upon which Tillamook County was built. It is a pleasure to live in a working farm community. The Tillamook County Creamery Association provides the support of a co-op and the strength of a thriving business for Tillamook County dairy farmers, as well as hundreds of jobs and one of the biggest tourist draws in the state. Timber provides hundreds of family wage jobs, funds our school districts and contributes to essential services in the county general fund. Fishing brings in millions of dollars annually in commercial and sport fishing.
We are also blessed with natural beauty. I can't think of anywhere more beautiful, or with better outdoor recreation opportunities, than Tillamook County. My brother came to visit me recently and we were fishing on the Nehalem in the early morning as the mist was rising and the sun was coming up and he looked at me and said, "Wow, you are so lucky to live here." I know it. There is no place in the world I'd rather be.
Weaknesses: Lack of housing is both a weakness and a threat. It impacts low income families, seniors, working families and professionals. Lack of housing impacts businesses because their employees can't find stable, affordable housing. Lack of housing contributes to the growing homelessness in our community.
The seasonal economy is a weakness in that many of our businesses struggle mightily to get through the winter months. They operate on a feast or famine schedule that is exhausting and difficult to staff.
Inadequate access to behavioral health care and addictions treatment is a weakness in our community.
Aging infrastructure is a weakness that quickly becomes a threat when culverts, bridges and roads fail.
Opportunities: Tourism represents a growing economic driver that is essential to many local businesses and provides hundreds of local jobs. I'm calling it an opportunity as opposed to a strength because we are growing in to our relationship with tourism and we're having growing pains, not everyone likes it, our roads are congested, we have inadequate parking and bathrooms and our public garbage cans are overflowing. We have inadequate housing for employees. The emergency preparedness folks are worried about how we will care for visitors in a disaster. There is work to be done to assimilate tourism in our county but it represents substantial opportunities for economic growth.
Outdoor recreation provides us the opportunity to spend time in nature being active and enjoying the beauty of our surroundings. Studies show that people who spend time enjoying nature are healthier, happier and more resilient. I believe the opportunity exists to draw young adults to Tillamook County who want to live here, work, start a business and raise their kids here, because of the abundant outdoor recreation opportunities, the natural beauty and the slow-paced quality of life.
Threats: The biggest threat to our county is the pressure building in the Cascadia subduction zone off the coast that will eventually result in an earthquake and potential tsunami, both of which could be catastrophic. We don't know when it will happen, but here's what we do know: pressure is building where the oceanic plate slides beneath the North American plate. Geologic record shows that the Cascadia subduction zone "breaks" on average every 300 to 500 years. The last time it happened was the year 1700, meaning that we are 318 years into the cycle. It could happen anytime, or a hundred years from now. There is nothing we can do to stop it, but we can and must prepare.
Inadequate housing represents a threat to people who want to live and work here but can't find stable housing, a threat to employers who can't keep staff and a threat to the livability of our community. People with jobs who want to raise their children here are leaving because they can't find housing. It is also a threat in terms of food security because people are paying so much for housing that they can't afford to eat. I volunteer at a community dinner where I observe that several of the people who attend regularly are the working-class poor; they have jobs and places to live but can't afford groceries.
Floods are an ongoing threat to farms, businesses, property, roads and bridges.
5. Please describe your vision for Tillamook County.
My vision for Tillamook County is that we will be an economically vibrant community with ample family wage jobs and business opportunities in the natural resources industries, tech industry, outdoor recreation and ecotourism industries. I envision a business climate where entrepreneurs and artisans want to set down roots and start creative new ventures, and professionals want to set up shop and raise their families. I want Tillamook County to be livable, with adequate housing for a mixed variety of uses. I want us to be known for a culture of kindness and compassion, where we know one another's names and are ready to roll up our sleeves and work together for the common good. I want us to be as prepared as possible for emergencies, ready to help our neighbors and resilient in our recovery.