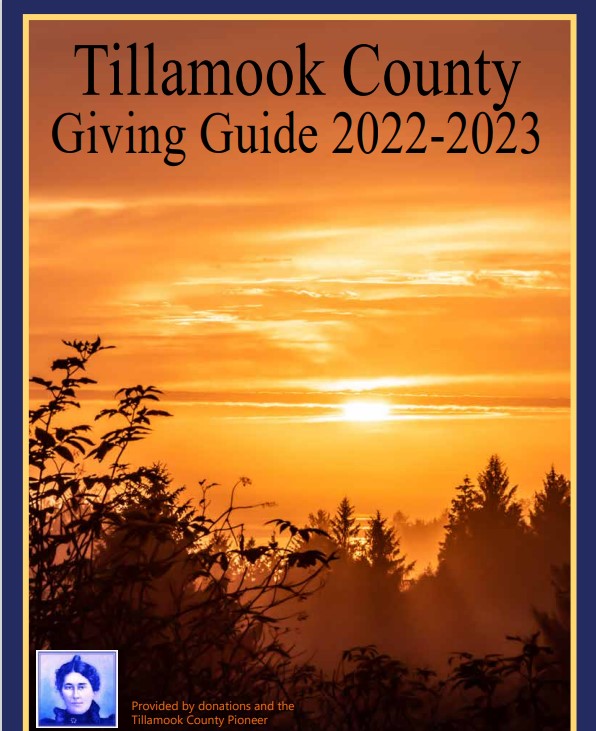 The Tillamook County Pioneer sent five questions to Tillamook County candidates for State Representative for House District 10 (south Tillamook County); House District 32 (Central/north Tillamook County); Tillamook County Board of Commissioners; and Tillamook PUD Board Candidates.
Over the next week, we will publish the candidates' answers, beginning with candidates for state representative. It is our belief that voters need as much information about the candidates as possible, and many can't make it to public forums and events, and the ads, social media, postcards, brochures do not always give an accurate view.
It is our intention to provide the opportunity for voters to compare the candidates on a level playing field.
MEET THE CANDIDATES:


Adam Schwend, Nonpartisan, Tillamook County Board of Commissioners Position #3
1. Why do you want this position, and why are you the best person for it?
This is a question I get all the time. "Why would you want to do this to yourself?" The position of commissioner can be an incredibly rewarding one, but it can also be incredibly challenging. I spent several months deciding whether or not I would file. Ultimately, the reason I decided to run is my family. I was fortunate enough to grow up in Tillamook County, just like my parents and grandparents did. Because of the hard work of generations of leaders, four generations of my family were able to find family-wage jobs, own their own homes and raise their families. They worked in industries like logging and farming, and because of those industries, they were able to make Tillamook County their home. Today, while we celebrate the expansion of our local economy into incredible new industries like locally-sourced restaurants, brewing, tourism and others, we also see our staple industries being attacked from all sides. Aspiring dairy farmers who are deterred from opening their own farm because they don't have the time or money to deal with the endless number of state agencies who regulate them. There isn't a year that goes by when our timber industry isn't attacked from all sides, threatening jobs at our mills, with our logging companies, our truckers, our crushers and so many others. I want to fight for a Tillamook County that embraces new industries while working to support and expand the industries who have defined us for so many years. I want my children to grow up in the Tillamook County that I knew, while working to bring about new economic opportunities.
2. What will you do to make a difference for Tillamook County?
In my years of involvement and in elected office, I've built personal relationships with members of the state legislature from around the state, with government affairs teams in numerous industries, as well as local business and government leaders. On day-one I will bring these relationships to bear to benefit Tillamook County. Relationships like this can't be built overnight. It takes years of working together, building trust and achieving goals. I will be able to represent Tillamook County at the state level, not as a new face, but someone who is known and respected.
While I will always work to use relationships, collaborate with others and bring stakeholders to the table in any decision, I also won't be afraid to fight. I'll fight to ensure our loggers, farmers and fishermen can continue to operate. I'll fight to cut red tape, and I'll fight to make sure that our private property rights are protected.
3. What are your main/top priorities?
Tillamook County must get its financial house in order before it does anything else. Our expenses continue to go up, while county revenue inches up much more slowly. For years, the county has attempted to plug the holes by not filling open positions. This doesn't reduce the amount of work that needs to get done, increases the workload on other staff, creates burn-out and lowers staff morale. I believe it is time to begin looking at the structure of county government as a whole. Are there departments that could be combined, allowing for only one department manager? This would save the county far more money than the temporary elimination of lower-level workers. It would also allow for those county employees who are closer to citizens to remain in place and provide services more efficently and effectively.
I believe we must also regularly take a wholesale inventory of all programs and projects that are housed in county government. Are there programs that, once necessary, have outlived their usefulness? Are there other programs that are absolutely necessary to the community that could be better run by a non-profit entity or private business, thus allowing them to expand, rather than operate on a shoe-string budget? These are questions that we should be asking on a regular basis to ensure that we are providing the most value to taxpayers.
4. Provide a SWOT analysis of Tillamook County – Strengths, Weaknesses, Opportunities, Threats
Tillamook's strengths are many, but two stand out: Our people and our surroundings. Where else do high school students raise hundreds of thousands of dollars in just 10 days, every year, for charity? A few weeks ago, I was broken down on the side of the road after hitting the mother of all potholes and blowing two tires. As I waited for the tow truck, no fewer than 7 people stopped to make sure I was okay and to see if there was anything they could do to help. Would that happen in a big city? I don't think so. We are surrounded by people who love their community and love the place they live. We live in one of the most beautiful places on earth. A place so beautiful, hundreds of thousands of people choose to come here on vacation. Along with the natural beauty, we also have lush fields that are perfect for our farmers, timber lands filled with renewable resources, and rivers and bays filled with boutiful seafood. Combine those two strengths; people and surroundings, and we get a natural resources economy where loggers, farmers and fishermen act of stewards of renewable resources. No one is more protective of our lands, our forests or our waters than those who make their living from them.
No place, no people is perfect, however. Every community has room to improve. Tillamook is no different. For years, Tillamook County hasn't operated as collaboratively as we could. Cities, neighborhoods and unincorporated communities would often work in silos, rather than together, despite having a common goal. While we've begun to address that weakness, we still fall victim to some provincialism. We're often worried that our personal part of the community isn't getting its fair share which, even if true, is a sentiment that divide a small county which, despite its differences, has many common goals.
With weakness comes opportunity to improve. Tillamook County sits at the brink of incredible things. The choices we make over the next few years will have lasting repercussions for generations. We have the opportunity to expand our economy by welcoming the new industries that have already come to Tillamook County (and those that are yet to arrive), while also supporting those that have defined us for decades. We can expand our embrace our growing tourism industry, while also educating visitors about how well managed our lands, forests and waters are in Tillamook County. We have an opportunity to dispell the myths about the natural resources economy that we are so proud of here. Tourism, farming, restaurants, timber, brewing, manufacturing…we can have it all and have the opportunity to support it all!
The threats we face as we journey towards our future are many. We don't have a housing problem…we have MANY housing problems. For some parts of our county it's a total lack of infrastructure. For others parts it's outrageous system development charges. For others it's overzelous government officials and zoning requirements. If anyone tells you that they have THE answer to the lack of housing, they are shining you on. The lack of housing is a symptom to numerous problems that we face as a county (and as a state). We must continue the good work that is being done as well as think in new, out-of-the-box ways. We also face threats from outside of our county. Decisions being made in Salem by politicians and bureaucrats who see rural Oregon as a playground, rather than a way of life. While the temptation to stay within the borders of the county and pretend what happens in the state capitol doesn't matter, we can't. We must demand a seat at the table and fight for our way of life.
5. Please describe your vision for Tillamook County.
I believe in a Tillamook County that embraces both past and future and envision Tillamook County as the model county of Oregon. A community that embraces natural resources, but also welcomes new industries with open arms. A county that makes substantial amounts of money on tourism, but doesn't solely rely on it.
I believe in a Tillamook County that is a community of communities that work together for common goals, but also holds firmly to each community's unique character.
I believe in a Tillamook County government that is always trying to "get to yes", to find ways to make sure that citizens have a voice that is always heard and their problems get solved.
I believe in a Tillamook County that embraces a rural way of life and fights to defend it.
Finally, I believe in a Tillamook County that is fiscally responsible, frugal and transparent.