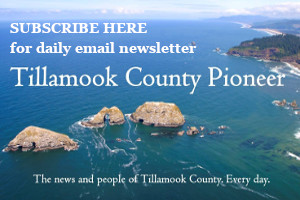 The Tillamook County Pioneer sent five questions to Tillamook County candidates for State Representative for House District 10 (south Tillamook County); House District 32 (Central/north Tillamook County); Tillamook County Board of Commissioners; and Tillamook PUD Board Candidates.
Over the next week, we will publish the candidates' answers, beginning with candidates for state representative. It is our belief that voters need as much information about the candidates as possible, and many can't make it to public forums and events, and the ads, social media, postcards, brochures do not always give an accurate view.
It is our intention to provide the opportunity for voters to compare the candidates on a level playing field.
MEET THE CANDIDATES: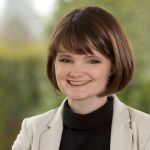 Tiffiny Mitchell, Democratic/Working Families candidate for State Representative, 32nd District
1. Why do you want this position, and why are you the best person for it?
As someone who has worked in social services for nearly ten years, I have dedicated a fair amount of my working life to helping people who are going through some of the toughest times in their lives. While I have found great personal fulfillment in helping people access the social safety nets woven into the fabric of our nation, I have also seen firsthand the growing number of people needing to access those services due to the widening income inequality gap, further exacerbated by a system largely stacked against working families, people on a fixed income, and those living in poverty. As someone who has dealt with many of the same issues in my own life—from paying half of my income on rent, to suffering a medical issue and not being able to seek care because of not having health insurance—I know that a huge reason that things seem to never truly get better for working people is the fact that, so often, working people just simply don't run for governmental positions levels high enough to have an impact. Having that lack of perspective, both at the state and federal levels, has a huge impact on the policies and laws that get passed in our country—or, as more likely may be the case–the policies and laws that don't get created.
My job as a state representative will not be just to write or vote on legislation; it will be translating the values of our area into policies that will be beneficial to the people who live here and to all of Oregon. I am running for this position because I want make to sure the voice of working people and families on the North Coast is heard and not drowned out by large corporate interests. I want to remind people that the North Coast is just as important as Portland or Salem, and that we face our own unique challenges when it comes to things like affordable housing that requires more assistance just to achieve funding parity with the larger metro areas. I am the best person for this job because I have strong values, integrity, and the grit necessary to fight for our what matters to our communities and to stand up in the State House for what we value. Making sure that the people who work in our communities can actually afford to live here, good paying jobs, fully funding education, and ensuring that every Oregonian can see a doctor without the threat of financial ruin.
2. What will you do to make a difference for Tillamook County?
As a state representative, it is my hope to create an environment where the economy and people of Tillamook County can thrive with a well-funded education system, healthcare we can afford, and housing that will allow the people who work in our communities to be able to live comfortably in them too. I will seek out any opportunity I can to work with our other state representatives and senators from the area (people like Representative Gomberg and Senators Roblan and Johnson), as well as local governmental bodies like the Tillamook County Board of Commissioners, and local non-profits committed to addressing these issues. I am ready and willing to work with these individuals to really understand the needs of the county and to find a path to reach our shared goals so that we can help the people of our communities without needing to rely solely on private industry to devise solutions.
3. What are your main/top priorities?
My main priorities are to address some of the issues universal to the health and wellbeing of working people. Issues like affordable housing, healthcare affordability and accessibility (and especially the expansion of mental health and substance abuse rehabilitation services), good paying jobs, and education are all on that list. I am aware, however, that while these concerns are fairly universal to the entirety of District 32—Tillamook County has some pretty unique considerations that will require some additional work on my part to ensure that Tillamook is not forgotten in achieving these goals. For Tillamook County specifically, the housing crisis that has imperiled the overall livability of Oregon is made even worse not just by the prevalence of second homes, vacation homes, and Airbnb's, but also the extreme lack of funding and incentives in the area for affordable housing projects that would attract development. This issue not only impacts the amount of current housing stock for our current struggling workforce, but it also creates a vicious cycle that actually prevents employers from setting up shop with good paying jobs in Tillamook County simply because there is no place for their workforce to live. For me—working with legislators on a state level, as well as local governing bodies, is key to coming up with the creative solutions that will be necessary to address major issues like housing affordability on the North Coast. What I can promise Tillamook County residents is that, as someone myself who has before had to pay more than half my income on rent–no one will fight harder on their behalf to make sure that our workforce has a safe place to call home and that will still allow for them to invest in themselves and their families.
4. Provide a SWOT analysis of Tillamook County – Strengths, Weaknesses, Opportunities, Threats

Though Tillamook has an extremely strong agricultural industry, leveraging its robust resources in farming, dairy (including the national brand name and awareness of Tillamook dairy products), and timber, I believe there is a real weakness for the county (and even a threat as a result) caused by the lack of diversification of industry in our rural areas. The overall long-term viability of Tillamook County as a place for workers to live and call home will be helped greatly by this need to further diversify. We can help this process along by investing in and expanding career and vocational training in our public education system to give our kids the training necessary to enter careers with high earning potential to support themselves and their family right here at home.
5. Please describe your vision for Tillamook County.
My vision of Tillamook County is that of a thriving community that finds a way to not only become a leader in productivity in a wide range of industries both currently in Tillamook County and new industries on the horizon—but also as a leader in finding new ways to utilize its heritage to forge new paths that bring its processes and revenue streams into the future. I believe Tillamook County knows their strengths and what is important to keeping their spirit consistent with who they have always been—but that they also need a way to enter the future in a way that supports growth and sustainability. I look forward to being a leader in the Oregon State Legislature that can help to facilitate and realize that vision and to make Tillamook County's voice and needs heard on a state level.