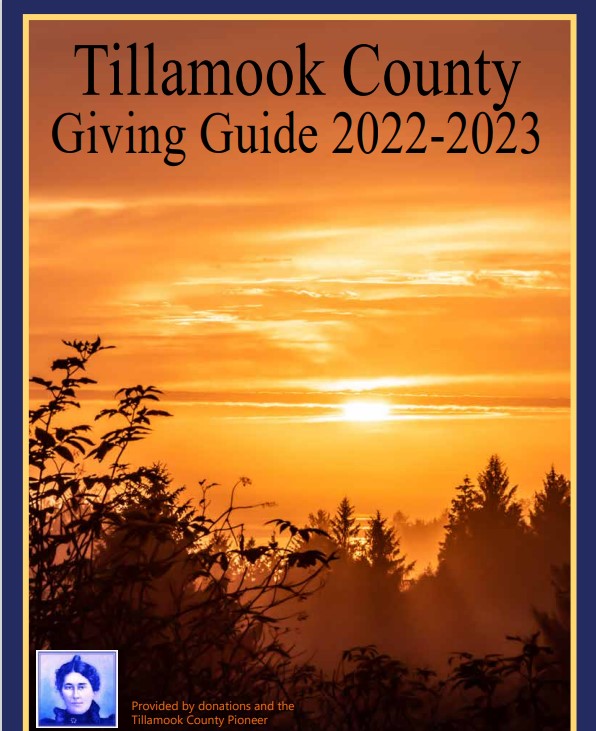 Garibaldi, OR. How many gallons of water can an adult oyster filter in a day? In what year was Oregon's Beach Bill passed? How many rivers flow into Tillamook Bay? If you think you know the answers – or maybe you would like to find out – then check out QUESTuary Trivia Night!
On January 22 from 6:00 pm – 8:00 pm at the Garibaldi Portside Bistro, test your nature knowledge while supporting outdoor education programs for Tillamook County's students! Trivia will be environmentally focused but there will be questions for everyone including history, local area, entertainment and more.
Funds raised during this event will support Tillamook Estuaries Partnership's Landmark Outdoor Learning Experiences: Down by the Creekside and Children's Clean Water Festival. Nearly 600 3rd and 4th grade students participate annually in these hands-on, inquiry-based field trips where they explore topics such as the life cycle of a salmon, how water quality affects us, riparian areas, and much more.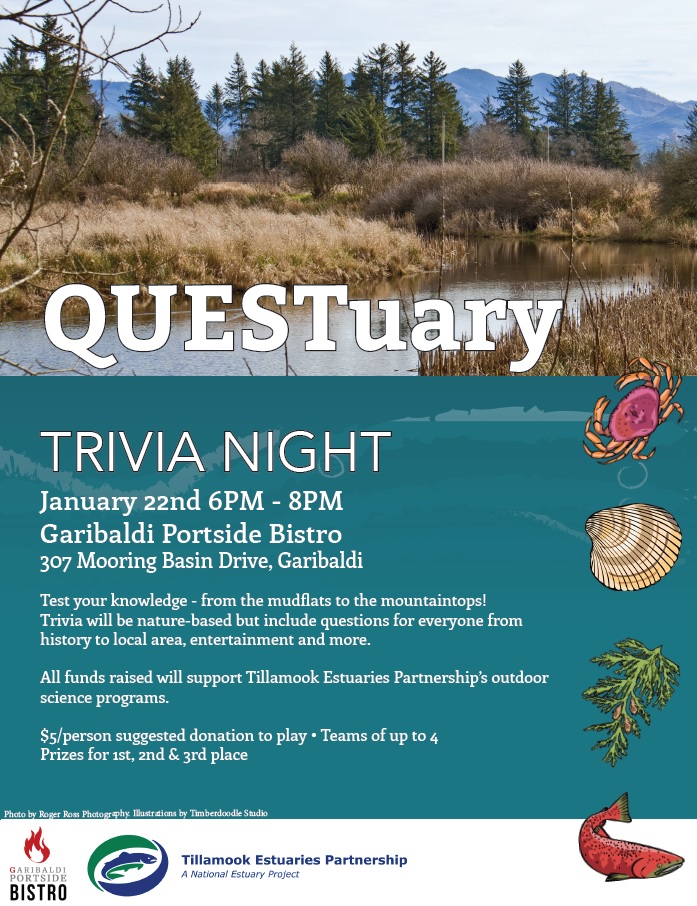 There is a suggested donation of $5.00 per person to play trivia and teams of 1-4 people will be allowed. Prizes will be awarded for 1st, 2nd, and 3rd place. Must be 21 or older to play, as this event will be held in the bar.
Learn more at www.tbnep.org.