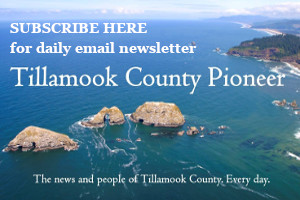 Greetings from the forest!
The Tillamook Forest Center embraces the changing seasons with the Rain Festival and Wreath-Making
Rain Festival
November 17 & 18 (Saturday & Sunday)
All day
Don't let the November rain get you down. As the flora and fauna of the Tillamook State Forest know, rain should be celebrated. Throw on your best rain gear and join us for a weekend of fun activities exploring all that the rain brings to the creatures of the forest.
Activities include: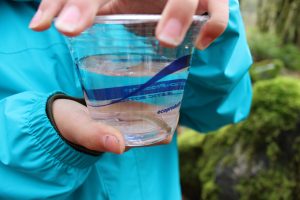 · The popular Salmon Release, where you can discover the incredible lifecycle of Pacific salmon and release fry that were raised in our visitor center fish tank. Releases occur at 11:30 am and 1:30 pm each day.
· A naturalist-guided walk through the temperate rainforest to Cedar Creek, a popular spawning site for Chinook salmon. The hike is 1.6 miles long and begins at 12 pm and 2 pm each day.
· A craft room full of rain-related crafts and a build-your-own terrarium station.
· An outdoor salmon migration game. Can your fish make it safely to their spawning grounds?
· A very soggy scavenger hunt that can only be seen when it rains.
· A rainy fashion photo booth. Show up with your coolest umbrella or rain boots and we'll pick a winner.
We hope you can join us!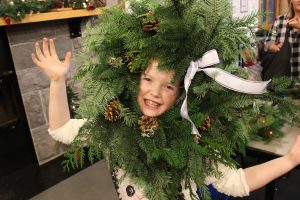 Holiday Wreath Making
November 23, 24, & 25 (Friday – Sunday)
11:30 am
Registration required | $17 wreath, $7 cone craft
Bring the beauty of the forest home this winter by creating a winter wreath. Participants will be introduced to a variety of natural materials that can be used for home decoration during the holiday season. Younger children will also be able to make a cone craft and other small items. All materials and supplies are included in the cost of the class.
Registration is required and the deadline is Wednesday, November 21st. Please call 866-930-4646 to submit payment for registration.
For more information, go to www.tillamookforestcenter.org