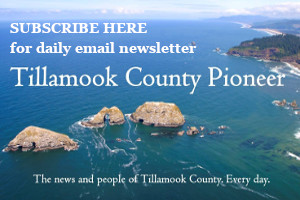 By Lane deMoll
A group of North Tillamook County folks have been working towards the development of a corps of volunteers who can provide some of what is necessary to support aging in place in our coastal community – potentially stretching from Arch Cape to Rockaway Beach.
Come to an informational meeting June 28 from 4:30-6 pm in Nehalem at NCRD in the Fireside Room to hear about our progress on the details. Bring your questions and consider the opportunities for getting involved.
Our intention is to become part of the structure created by the national Village movement. They have designed a system that makes it easy for local members of all ages to respond when possible to each other's needs. Together we can help each other grow old safely, happily and affordably in the homes and neighborhoods we love. It takes a village….Check out rainydayvillage.org.
Check out these websites to learn more about:
· The national movement: http://www.vtvnetwork.org/
· Villages NW – the umbrella organization we are intending to join: http://villagesnw.org
To talk to one of us call 503-764-1413 or email info@rainydayvillage.org.
PS – We are looking for the person who took this photo found on Facebook in the past couple of months. We want to give credit and get formal permission to use. If you know who took with photo of Manzanita Beach, please contact us. Thank you.