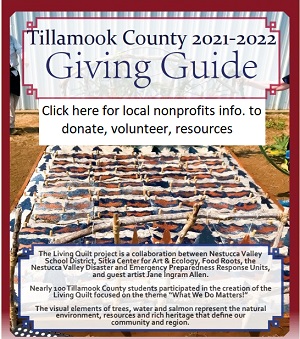 By Chelsea Yarnell
Tillamook's steam donkey has found a new home.
Despite some local efforts to keep the steam donkey in its hometown, Tillamook County Pioneer Museum Director Gary Albright reported that it will be permanently moved to the Pacific Northwest Logging Museum in Brooks, Oregon. Transportation arrangements will need to be made and the move is expected to happen sometime in February.
The Pacific Northwest Logging Museum is a smaller part of Antique Powerland which is "dedicated to the preservation, restoration, and operation of steam-powered equipment, antique farm machinery and implements." Antique Powerland is also home of the annual "Oregon Steam-Up:" a time that visitors can observe most of the equipment housed there in working condition.
Prior to its departure, Eric Simmons, administrator of the Old Tillamook Times Facebook page tried to rally support for keeping the steam donkey in Tillamook. "Please keep our donkey in Tillamook County, where it belongs," Simmons wrote on the Facebook page on Sept. 29. "As it stands, it so greatly represents the logging history of our county, and the many brave workers who, as 'Choker Setters,' literally looked up to it and the many other steam donkeys of that long-ago period in time."
According to Simmons' research, he found that the sled logs needed replacing, the boiler needed work, and funds would be required for future maintenance and repairs. A bid that was estimated at $20,000.
Simmons founded a GoFundMe page that had a goal of raising $20,000. Twenty-five people contributed to the cause, raising $1,010. The fundraising has since been suspended.