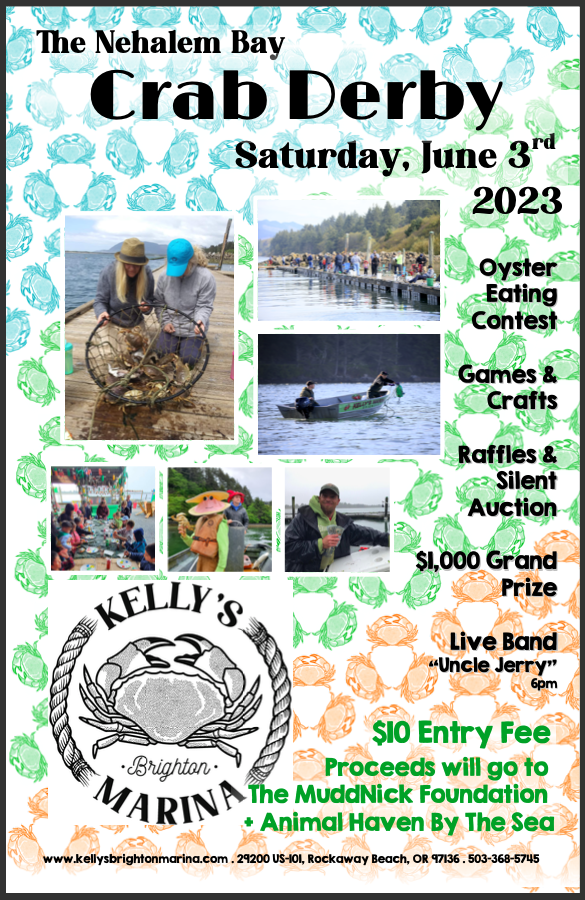 By Laura Swanson, Editor, Tillamook County Pioneer
2017 has already been a big year for Nehalem-area resident Kindness Hyde. Graduation from Neah-Kah-Nie High School, along with numerous scholarships, and anticipation of college in the Fall at Evergreen College in Washington State. But first, she is heading for a 20 day all-expenses-paid trip to Australia with National Geographic. That's right – a "dream" experience. Kindness was awarded a National Geographic Student Expeditions scholarship, and is just arriving in Australia for adventures in Sydney, then to the Outback, and then to the coast of Australia and the Great Barrier Reef with NatGeo photographers as leaders.
"I've wanted to go to Australia since I was five," said Kindness, when interviewed a few weeks before leaving. "I still can't quite believe this is happening. It probably won't seem real until I land in Australia." Photography, marine biology and oceanography have always been high on Kindness' interests list. And as she was surfing the internet for scholarship opportunities the Nat Geo scholarship popped up. "I did the application on a whim," said Hyde. "We figured there'd be lots of competition," said Amy Hyde, Kindness' mother. Apparently, Kindness' essay stood out. Two hundred students applied for the scholarships and 30 were awarded. Eighteen students will be on the Australia expedition.
While we are enjoying July 4th festivities, Kindness will be heading into the Great Central Desert with local experts to get a true sense of the vastness and diversity of the Outback. She'll see kangaroos, wallabies, and brumbies, and learn about the desert's fire-dependent ecology. The group camps under the stars beside the warmth of a campfire, hikes through ancient rock formations, and learns about rock art. From the desert to Cairns, a popular oceanside hub for visiting the Great Barrier Reef and surrounding mountains. The Nat Geo student expedition will visit wildlife parks, talk to biologists about invasive species and koala breeding programs, and enjoy the vibrant nightlife along the waterfront. Then to Port Douglas, a quaint seaside village to spend the next two days exploring the Great Barrier Reef with marine biologists as guides. The final stop will be the 125-million-year-old Daintree Rainforest. Hike through the mangroves searching for endangered cassowaries and tree kangaroos. Learn about the unique ecosystem in the Australian Rainforest canopy. Sea kayak, snorkel, and swim in the pristine waters along the Daintree coast. A cinematographer will be traveling with the group for part of the program who will be creating a short piece about the trip, and friends (and Pioneer readers) can follow along on the trip through periodic blog posts.
According to trip organizers, "… Kindness will have lessons in the field about photography from her leader who is a professional photographer. Students will complete their own 'on assignment' project to present at the end of the program that is a culmination of their work throughout the trip. There will also be a National Geographic expert named Shannon Switzer Swanson who will join for part of the program and will give presentations to the students and spend one-on-one time with each student and advise them on their project."
This is Kindness' second summer of international travel with a marine science focus. Last year on scholarships, she went to Costa Rica and participated in the Turtle Conservation Project. "We built hatcheries for the sea turtles and collected eggs," explained Kindness. In addition, with Deep Green Wilderness she traveled to Canada for the "Orca Project". Kindness was on Neah-Kah-Nie's first place team for the state's National Ocean Science Bowl (NOSB). She plans to study ecology and film-making at Evergreen College. When asked about a future career, the 18-year-old gave the standard answer, "It keeps changing …" then continued, "making documentaries about the ocean some day." Well, it seems that this National Geographic student expedition will see her well on the way to doing just that.
Pioneer readers can come along on Kindness' Australia adventures as there will be periodic blog posts. Watch for photos and updates from "down under".