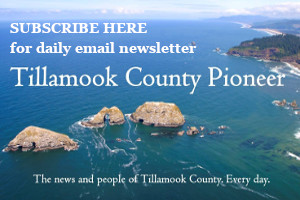 A consultant-created large mailer from the Republican candidate for Oregon Representative for District 32 just arrived. It reminds me of recent County level campaigns where undefined "rural values" are represented as the "good" as opposed to urban (evil). This mailer has a dark side showing an uncontrolled fire with a black shadow figure implying it represented Debbie Boothe-Schmidt (in black and white). On the right are happy colors and a smiling Suzanne–who is said to "protect our rural NWO way of life".
Indeed, Debbie did have political supporters (Senators Wyden and Merkley and Congresswoman Bonamici) at her campaign launch–because they indeed support her. Are they "Portland politicians" or are they our elected and effective National representatives?
We wish that Debbie Boothe-Schmidt had received "huge sums of money" from Portland and we "radical environmentalists" (read anyone who supports balanced use of public lands or who sees this summer's fires as a clue to temperature and climate change). Just who has the money to send out such flyers and put up large signs–and where is their funding source?
Lastly, the flyer accuses Debbie of a lack of experience and ideas–of not having "depth in our communities". Whoever wrote this ignored Debbie's career, her small business, and her record in supporting human values. Oh, and there is a photo of Suzanne standing by a railing over-looking the Columbia River. Is this meant to represent her ties to Clatsop County? Do you believe her? I don't.
Jan Mitchell
Astoria, OR