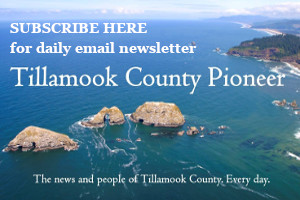 By Laura Swanson
One of our family's favorites after Thanksgiving (or any turkey dinner), when you've had more than enough turkey sandwiches, and especially good for the turkey "crumbles". In fact, I think they enjoy this flavorful, fun soup as much as the Thanksgiving meal.
Turkey Tortilla Soup
(Makes 10 cups)
FRY IN 1/3 CUP VEGETABLE OIL:
4 corn tortillas (6″ diameter), cut into thin strips
SAUTE IN 2 TBS. VEGETABLE OIL:
1 medium yellow onion, sliced 2 whole cloves garlic, peeled
ADD:
1 can (14 1/2 oz.) diced tomatoes
3 corn tortillas (6″ diameter), coarsely chopped
2 TBS. tomato paste
1 jalapeno pepper, seeded, minced
PUREE; RETURN TO POT AND ADD:
4-5 cups chicken or turkey broth
2 cups cooked turkey, chopped (I used smoked turkey)
1 can (15 oz.) black beans, drained and rinsed
1 jalapeno pepper, seeded, minced
SERVE WITH:
6 oz. farmer, brick, or queso fresco cheese, cut into 1/4″ cubes
Fried tortilla strips
1 avocado, sliced and coated with juice of 1/2 lime (2 T.)
Pico de Gallo, see recipe below
PICO DE GALLO (MAKES 1 1/2 CUPS )
2 medium tomatoes, seeded and diced (1 cup)
1/2 cup sliced scallions
1/2 cup chopped fresh cilantro
Juice of 1/2 lime (2 T.)
1/2 t. salt
1.Heat 1/3 cup oil in a 10″ skillet. Add the tortilla strips, in single-layer batches. Fry until crisp. Drain on paper towels.
2.In a 6-quart stockpot, saute onion and garlic in 2 tablespoons of vegetable oil until caramelized. This takes about 20 minutes.
3.Add tomatoes, chopped tortillas, tomato paste, and one minced jalapeno. Saute for 2 minutes.
4. Place contents of pot into blender and puree. Return puree to pot. Add broth, turkey, beans, and other minced jalapeno. Simmer 10 minutes.
5. For Pico de Gallo, combine tomatoes, scallions, and cilantro. Squeeze lime half over top. Stir in salt.
6. To serve, sprinkle cheese cubes into bowl. Ladle the soup over cheese. Top with fried tortilla strips, Pico de Gallo, a dollop sour cream and avocado slices.