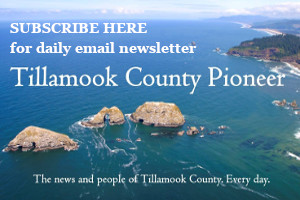 EDITOR'S NOTE: It's barbecue season – and weather!! Here you go – some of Dana's FAVORITE bbq sauces, marinades and rubs. No need to turn on the oven, warm up the grill and Yum!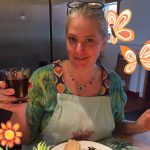 By Dana Zia, The Golightly Gourmet
"Barbeque is bragging food." Bill Jamison
The grilling season is here! Time to fire up the old grill, be it charcoal, gas or smoker and celebrate our short summer season. Now Barbequing is an art that many take very seriously. They use their lucky spatula and goofy hat to turn out the best ribs ever. (You know one of them, don't you?) But I'm here to tell you, you don't need a Mickey Mouse hat to get bragging rights at the grill.
There are a few elements involved with grilling that make a huge difference. Number one is equipment and knowing how to use it. It doesn't take expensive equipment. For example; there is a whole cult following of the simple charcoal BBQ. Just pick your type of grill and get to know it well. Knowing your meats and how to cook them is very important too.
My very favorite element to barbequing is rubs, marinades and sauces. (Probably 'cause I love to make them!) Marinades can make or break a BBQ. One memorable time, hubby and I were asked to grill salmon that was so freezer burnt it was grey. (We would have tossed it and but we were a LONG way from a store.) I whipped up a marinade and hubby trimmed the grey off the salmon the grilled it. It was actually a pretty good meal. Be careful not to over marinate or the meat gets all mushy and weird.
Spice rubs are a wondrous thing on the grilling scene. They are available everywhere pre-packaged these days, unfortunately the top ingredients are usually sugar, salt and MSG. Now these are REALLY easy to make my friends. I make up my favorite spice rub and sprinkle it on anything from roasted chicken to casseroles on a busy night. Make sure and keep them in an air tight jar or you will have a lump of spices in quick order in this humid climate and they don't have anti-caking chemicals in them that are heck knows what!
Barbeque sauces are an entire subject on their own. Most of us throw ourselves under the bus by using bottled BBQ sauce which is loaded with corn syrup and preservatives. Not only that but I personally think they don't taste good. Making your own sauce is pretty easy and very rewarding. It can also be a creative process. Take the liberty to add your own ingredients in place of something in a proven sauce.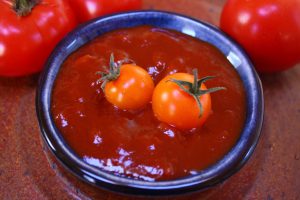 Here are the recipes of my favorite marinade, spice rub and barbeque sauce. Making your own rubs and sauces illuminates all the unseen ingredients that they'd rather you not know about and they're more delicious! Enjoy your summer of gathering (FINALLY) responsibly and with zest!
Best Fish Marinade
Oh my gosh, I love this stuff. The best on fish ever! I like it on chicken as well.
1/3 cup low sodium soy sauce
2 tablespoons sesame oil
2 tablespoons of olive oil
2 tablespoons of something sweet like orange juice concentrate, maple syrup, brown sugar, or hoisin sauce. Sometimes I use the sweet, hot, chili sauce. Julie uses tamarind concentrate.
2 -6 garlic cloves, minced
2 tablespoons scallion or 1/4 onion, finely chopped
1 tablespoon grated fresh ginger, (do not peel, the peels have a lot of flavor)
Cracked black pepper to taste
Whisk together soy sauce, orange juice concentrate, oils, garlic, scallion, ginger, and pepper in a shallow bowl. Add fish, turning to coat, and marinate, covered in the fridge 15 to 30 minutes. Remove from the marinade then discard the marinade, unless you heat it on the stove to a boil, then you can use it as a mop while you grill. Grill to perfection.
Dana's very favorite spice rub
Good on everything! Almost. You can get all these spices in bulk.
1 tablespoon of salt, (I like Kosher)
1 scant tablespoon of cracked black pepper
1 tablespoon of dried onion
1 ½ teaspoon of garlic powder
1-2 teaspoons of crushed red pepper
1-2 teaspoons of dried thyme
1-2 teaspoons of smoked paprika
1-2 teaspoons of ground mustard seeds
Combine all the goodness in a small bowl and mix well. Rub into your chicken, pork, fish, beef or tofu an hour to overnight before grilling to let the flavors infuse into the food. Then grill up a storm. (This is good on oven cooked items too!)
Tropical Barbeque Sauce
This was a brilliant idea that actually turned out! You can get smoked paprika online. Believe me, it's worth having around!
1 tablespoon of olive oil
1 onion, diced
2 cloves of garlic, minced
A small can of crushed pineapple, juice and all
1/2 cup of dark rum
1 cup of ketchup, (use a natural, low sugar brand like Portland)
1/4 cup of Dijon mustard
1/3 cup of blackstrap molasses or regular molasses
2 tablespoons of Worcestershire sauce or soy sauce for vegetarians
2 teaspoons of smoked paprika
Hot sauce, salt and pepper to taste
Pick out a nice deep sauce pan and sauté the garlic and onions in the olive oil till fragrant, about 3-4 minutes, on medium high. Add all of the ingredients to the pan, except the hot sauce and salt and pepper. Bring to a gentle boil over medium heat, stirring often. Lower the heat to med-low and simmer uncovered, stirring frequently, until the sauce thickens and the flavors get to know each other well. Add the hot sauce, salt and pepper to taste. Use the last 10 -15 of grilling. Reserve some to serve with the food. Excellent over BBQ chicken and tempeh.