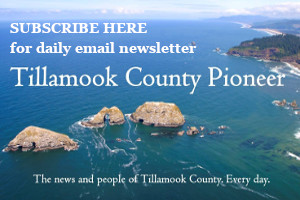 Red Tide, the iconic 90's heavy alternative rock band from Tillamook, is reuniting for a one-night-only concert at the Bay City Arts Center on Friday, November 24th at 7pm. The three-piece band formed in 1995, comprising guitarist and singer Drew DeRieux, drummer and singer Mike Reeves, and bassist Brandon Affolter, played shows throughout the 90's both in Portland and as a sought-after coastal party band.
The band's decision to regroup and perform came in 2020 when Drew DeRieux returned to Tillamook and the band celebrated 20 years since the release of their album, "Beautiful Disaster." For this special reunion concert, Red Tide will be playing a range of their classics alongside requested favorites, including a cover of "Sober" by Tool.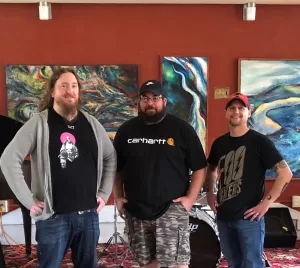 The much-anticipated reunion concert is not only a return to the stage for Red Tide, but also a benefit for the Bay City Arts Center. Entry is a suggested donation of $20 for general admission and $10 for students. Tickets are available in advance online at baycityartscenter.org. Join us on Friday November 24th for an unforgettable evening of music. We look forward to sharing this special night with you!
Event Details:
Date: Friday, November 24th
Time: 7:00 PM
Venue: Bay City Arts Center
Address: 5680 A St, Bay City, OR 97107
Ticket Information:
Tickets are a suggested donation of $20 for general admission and $10 for students. Tickets can be purchased online at baycityartscenter.com.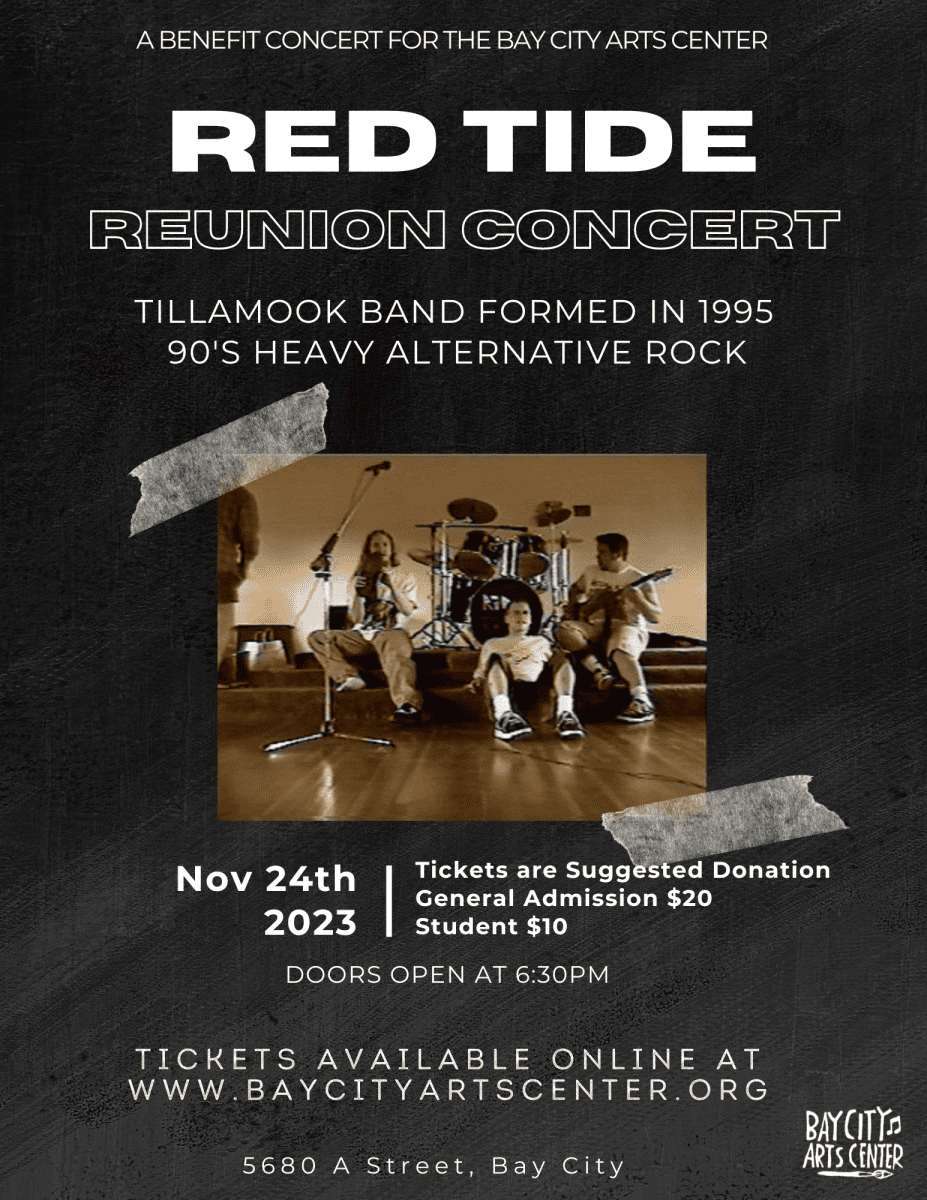 About Bay City Arts Center:
The Bay City Arts Center is a multi-faceted community hub that encompasses a workshop, gallery, performance space, dining hall, and radio station, all housed within a historic downtown building in Bay City. Committed to fostering creativity and community spirit, BCAC is run by a dedicated group of volunteers and friends who join together in the pursuit of art, expression, and reverence for the beauty of the coast.
Volunteer Opportunities: BCAC believes in making its events accessible to everyone and offers volunteer opportunities in exchange for admission to some events. For more information on how you can get involved, please contact baycityartscenter@gmail.com.
(503) 377-9620
baycityartscenter.com
On the corner of 5th & A Streets in downtown 
Bay
City
.