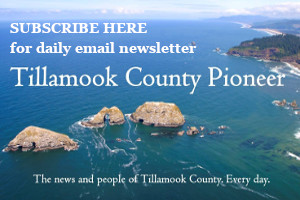 EDITOR'S NOTE: As we navigate through the upheaval and impacts on COVID-19, then add the unrest and protests for Black Lives Matter, on "Independence Day" we are all reflecting on our freedoms. Many of which we take for granted, and acknowledge that many American citizens are not afforded the same freedoms and rights. Take for example food, or housing, or access to healthcare. Let's celebrate our freedoms today and pledge to ensure that ALL Americans have the same freedoms in the future.
by Susannah Morgan, CEO, Oregon Food Bank
As we head into Independence Day weekend, many of us are are reflecting on the true meaning of freedom.
Thousands of our neighbors are marching across the country to shine a light of systemic inequities that ensure many of our communities don't know true freedom. Thousands more are contacting their mayors, state legislators and members of congress to demand fundamental change.
And at the same time, COVID-19 continues to ravage our communities as we face a second spike in the ongoing pandemic — and are forced to consider a return to strict measures to contain the spread of the virus. We are in the midst of a public health emergency, an economic emergency and a time of long-overdue change toward racial justice.
This is a unique moment in American history, where 1 in 5 Oregonians are currently out of work — and food insecurity has nearly doubled, now matching that abysmal unemployment rate.
So, what can we do? We can act.

Here at Oregon Food Bank, we are acting to ensure everyone's freedom and well-being by following public health guidelines — wearing masks, maintaining physical distancing, working from home with only essential staff on-site to package and distribute food. We cannot relent.
And we are acting to ensure everyone's freedom and well-being by tackling the root causes of hunger through public policy. Hundreds of members of the Oregon Food Bank community have taken action in recent weeks to push the state legislature and congress to act — on investments in vital public services, on police accountability, to extend the moratorium on evictions and foreclosures, and much more.
So as you reflect on freedom and our nation's history this weekend, I urge you to act. Act to ensure our communities' access to nutritious food. Act to ensure our communities' safety. Act to ensure all of our communities are truly free.
Because action is exactly what we need to #EmergeStronger together.
FIND FOOD NEAR YOU
DONATE HERE: Because No One Should Go Hungry.