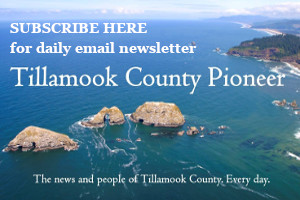 Local award-winning actor Liz Cole returns to the Hoffman Center for the Arts stage for the seventh time on Thursday, Mar. 1 at 7 p.m. to present "Story Time for Grown-ups: Reigning Cats and Dogs."
The presentation will answer the question: Who are these four-legged creatures that run our households and hold our hearts in their paws?
"The evening will include stories and poems about (and by) cats and dogs," said Cole, "to share some of the ways our fur friends captivate, annoy and rule. It will be a joyous feast for all animal lovers."
Admission to "Reigning Cats and Dogs" is a suggested donation of $10, and all proceeds will go to support Hoffman Center programs. The doors will open at 6:30 p.m., and refreshments will be served.
Liz Cole has had a long acting career on the professional stage, and has also made TV guest-star appearances on Seinfeld, ER, Star Trek, The Practice, Judging Amy, Las Vegas, and many others.
She originated the leading role in Margaret Edson's Pulitzer Prize-winning drama Wit in 1995, for which she received the L.A. Drama Critics' Circle Award for Outstanding Performance. She also tours with "The Wisdom of Wit," her solo version of the play, and gives performances related to medical ethics and communication at healthcare venues across the country.
Cole has performed locally for various benefit events (Lower Nehalem Land Trust, Food Roots, Rinehart Clinic, Nehalem Valley Historical Society). She appeared in the original solo play Lost Pioneer, which she developed with Mark Beach and Portland playwright Ellen West. The play, presented seven times in Tillamook County, is based on the lives of three women who homesteaded in the county in the 1890s, and blends biographical data with historical imagination.
A demo reel of selected TV appearances by Cole is available online here.