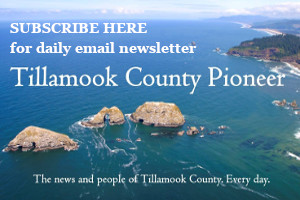 Salem, OR— The Oregon Department of Forestry wants to remind Oregonians that even with the weather starting to transition to fall, fire is still on the landscape and fire season is still in effect. Oregon is still experiencing severe drought in majority of the state, dry fuels, higher temperatures and low humidity, the department wants to warn the public against complacency.
"East wind events, like the one we experienced this past weekend, are very common around this time of year. There is still potential for more fire starts and the season isn't over yet" Mike Shaw, Fire Protection Division Chief, said. "We are prepared for new fire starts; however, the less human caused fires we have, the less strained our resources will be."
Even with lower temperatures, there is still potential for a fire to start and grow significantly. Thus far in the season, Oregonians have done a good job of keeping human-caused fires below the 10-year average. ODF encourages the public to keep up the good work and persist until the official end of fire season.
"With the temperature changes, it's easy to think that fires are lessening. However, we are still seeing new fire starts daily throughout the state of Oregon," Levi Hopkins, Wildfire Prevention and Policy Manager, said.
Wildfire prevention means:
Debris burning is prohibited during fire season without a permit. Cover your pile and wait until fire season is over. A dry, covered pile is cleaner and safer to burn late fall and winter.
Don't park your car over dried grass, and make sure your vehicle or ATV is regularly serviced
Dispose of your cigarette using designated receptacles, and NEVER discard butts on the ground or in vegetation outdoors.
Check local restrictions before lighting a campfire.
Several ODF districts have updated their fire danger levels recently; however most of the state remains between moderate and extreme fire danger. Visit Oregon.gov/odf to find local fire restrictions and keeporegongreen.org for more wildfire prevention tips.