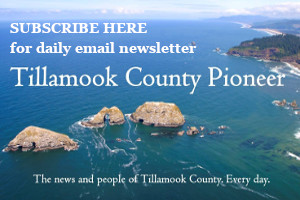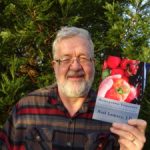 By Neal Lemery
November 11, 2018
World War I, the "Great War", the "War to End All Wars", ended one hundred years ago today.
That day, my grandfather was a prisoner of war in a Russian prison camp. He was drafted into the German Army and sent to the eastern front, a foot soldier in a war where nerve gas, machine guns, and tanks dominated the battlefields, causing horrific casualties.
Word of the end of the war likely reached the prison camp a week, maybe three weeks later, at the beginning of the harsh winter in what is now eastern Poland. The Russian guards just opened the gates and walked away, forcing the emaciated, sick German prisoners of war to fend for themselves.
My grandfather spoke little of that experience, and only a few times told of taking boots off of dead soldiers, stuffing moss and newspapers into them, and making his way west, back to his home in northern Germany. There was no food on the journey, except for frozen potatoes he could find in snow-covered fields.
I never knew how long that journey took him, or how many of his companions on that journey survived. But, cold weather bothered him. He always made sure he had warm boots and thick socks on when he went to the barn and milked his cows on winter mornings.
Being a curious child, I would ask him a few questions about the war, but he would only say it was "bad, bad times", and grow silent. He was a quiet, contemplative man anyway, and would rarely share his feelings.
I'd ask my mom about Grandpa and the war, and she would say that he never talked about the war. She had never heard his story about the boots and the frozen potatoes.
We all called him Grandpa Henry, but one day, as we were working alone in the barn, he told me that his first name was really Ausmus. His middle name was Heinrich, the German version of Henry. He was the thirteenth child of dairy farmers, and when he returned from the war, hard times had come to Germany, and there was no work for him on the farm. There was no work anywhere.
He decided to emigrate to America. Somehow, he ended up working on my grandmother's farm as a hired hand. Once, he told me about being on a ship crossing the Atlantic and he got very seasick, and it was a very long trip. But, again, no details, just a long period of silence after his few, soft words.
I was learning not to pry or ask questions, and I noticed he would tear up when he would tell me his stories.
He was my grandma's second husband, and took on the role of stepfather for my mom when she was nine. He was the only grandfather I knew.
Years later, I did some research and found his naturalization papers on file. He got his citizenship in the mid 1930s, so he must have had his green card or the 1920s version of that, for at least fifteen years. My grandmother and my mom sponsored him for citizenship.
One time, I asked my mom if Grandpa had any photos or papers about his life in Germany and his family there.
"No," she said. "Not anymore."
There was a lot of anti-German sentiment in the US during World War I, and afterwards, too. People stopped using the common names for cottage cheese, and even sauerkraut became "liberty cabbage", as German culture was in such disfavor. Even street names and the names of towns were changed, to put an end to German influence.
That is probably the reason Grandpa wasn't called "Ausmus" or even "Heinrich", but the Americanized "Henry".
Grandma was afraid of Grandpa's German roots and feared people would hate him and our family because of his heritage. So, she burned all of his photos and papers, hoping to put an end to that connection.
At holidays dinners, my mom would put on a feast, and she always made something special for Grandpa, something German. He'd have a big smile on his face when she put the dish on the table, and say how grateful he was for her kindness and thoughtfulness.
When I was a teenager, an Indonesian family moved onto a farm a few farms away from my grandparents. They were the first non-European farmers in the entire community, and their presence fired up a lot of racist sentiment. The racists around were the grandchildren of immigrants, yet no one seemed to see the irony in their behavior.
Grandpa was the first to welcome them to the community, helping them set up their barn, and even giving them five or six heifers to supplement their herd. He'd take his tractor down the road to help them out, and he made sure they had enough hay to get them through the first winter.
He even took the farmer down to the creamery and got him signed up to deliver their milk, and get on the roles of the creamery to get a monthly milk check. It was a complicated process, but Grandpa made sure that everything was set up so his friend could sell his milk at the best price.
He never talked about that, or expected any thanks or appreciation. It was just something he did, quietly. It was just something he'd do, for anyone deserving of some help and friendship.
The family became close friends of my grandparents and prosperous farmers in their own right, citizens, and respected members of the community.
My times with Grandpa in the barn and helping him at haying time were special times, passing all too quickly. I was eager to grow up, and move away to college, and I took those quiet times with him for granted.
In the last years of his life, I'd look in on him, taking care of him at times, running errands, and making sure he was comfortable. I'd take care of his feet, cutting his nails, and putting on lotion. He had arthritis, and his feet bothered him a lot.
When I worked on his feet, I could tell that his pain wasn't just from arthritis or old age, but that, many years earlier, some bones had been broken and hadn't healed right.
When I asked him about it, he told me, "It was the war, the Russians."
He didn't say anything more, and I didn't pry. The look in his eyes told me so much.
Now that he's gone, I'd wished that we had talked a lot more. His life as a soldier was quite an amazing story, yet none of us will really know that tale.
I learned so much from him, in those long times of silence, in the tears welling up, but not usually shed.
Soldiers don't share much of what they experienced on the battlefield, or in how they had to deal with the insanity, bloodshed and death. In their silence lies the tales that we should never forget.
Neal Lemery – Community member, author, blogger – his books: Finding My Muse on Main Street, Homegrown Tomatoes, and Mentoring Boys to Men more at neallemery.com