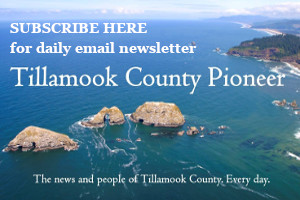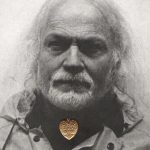 By Charles McLaughlin
Well, getting back to Stanyan, at its base the "76" car turned westward and hauled paying passengers and rascals alike to the incredible Fleishhacker Pool, the largest open air salt-water swimming pool in the world (so big they rented rowboats on it), the zoo and Playland, a veritable mini- Disneyworld of fun! The zoo has survived but the rest are gone forever, joining the demise of the original Cliff House and the extravagant Sutro Baths, though all can be visited virtually on Google and Youtube in our modern- day world.
At the main entrance to Golden Gate Park, where Haight dead-ends at Stanyan, we would clamber through the short tunnel and erupt directly into the children's playground and first-thing head for the large stainless steel corkscrew slide that by now, if it had ears, would have heard the joyous laughter of a million kids who, over the decades have polished with their rears its steep and winding surface on their way down to the soft sand below. It is still there! And whenever this old geezer-rascal returns to his haunts of yesteryear, he, like the June bugs on E street in Bakersfield, pays homage to the slide by reverently touching its side while wiping away a tear or two in reminiscence.
After finishing our madcap swinging, sliding, running, seesawing and whatever, we'd head for the jewel of the children's section: the original Merry-go-round! And what a beauty it was — all kinds of wooden, brightly-painted and hand-carved horses, giraffes, rabbits, sheep, ostriches and, you name it, hanging from polished brass poles and set-off by mirrors and fancy woodwork…not to mention an organ playing exciting and up-lifting tunes! We'd jump aboard, pay the miniscule fee and around we'd go, holding tight to the brass pole and reaching out to see if we could grab the ring that gave you a free ride if you could catch it. Glory be, it has been refurbished, returned to its original splendor and once again is the crown attraction of the playground!
As I recall it, just North from the playground was where the adult lawn bowling events took place, a confusing game until you learn its nuances and realize its bowls (balls) are not round like a bowling alley ball but unsymmetrical and curve naturally when rolled toward its target, the "Jack." It was usually played by people we thought were ancient and wore weird-looking clothing with rolled up sleeves exposing their scrawny, hairy arms.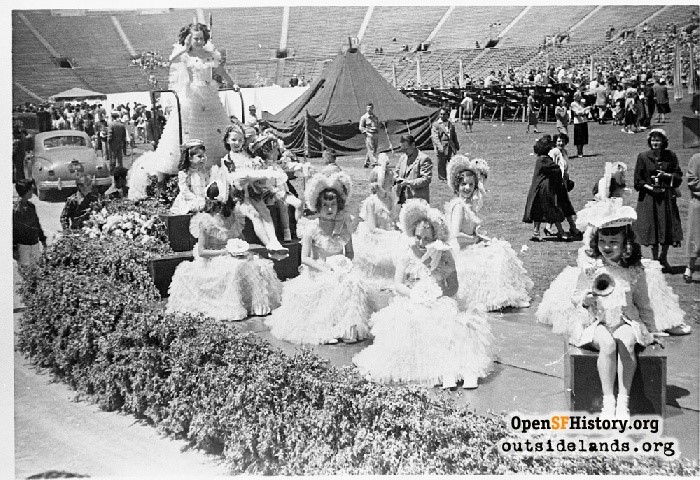 But we're not here to discuss bowling but rather to move a short distance away onto the green gently-rolling slopes that once housed the magnificent annual Maypole celebrations held on Mayday for over 50 years, starting way back in 1890! Thousands of children under 12 years of age and their parents flocked into the Park to witness and take part in this colorful and uplifting affair. Families brought along hampers, lunch baskets and blankets to sit on while kites and balloons filled the air and beautiful ribbons and colorful dresses worn by those dancing around myriad maypoles dazzled the crowd. It was an experience, dear friends, like unto a visionary fairy book. Sadly, it was cancelled in later years, reportedly because Mayday happened to coincide with the Russian Communist revolution. This could be seen by some as the harbinger of things to come concerning more modern events involving youth and celebration.
Now from the sublime to the ridiculous: let me mention that the Park once housed prehistoric animals on its grounds! Surely I jest? Nope. They housed those vicious not-so-small-or-cute critters called alligators. Not in confined quarters well-away from the crowd but smack-dab right in the open areas where little kids, Moms and Dads walked. Of course there were barriers to keep those critters from making a meal of toddlers and other innocent and unwary humans, but there they were, sunbathing on the banks of an artificial swamp not very far from the walking path and to this kid, too close for comfort. Scary! They finally were moved into a building years later for scientific study and display.
Three other sites were almost daily visited by those of us wandering freely around the Park. Three mind-blowing sights no kid or adult should have missed: the Japanese Tea Garden, the Horticultural displays and Conservatory of Flowers. All three offered the natural beauty of botanical wonders and master craftsmanship of design. The design of the small bridge in the Japanese Tea Garden invited kids like me to hang from it and swing hand-over-hand from one side to the other. All in good fun you understand but not so with the responsible adults on duty about.
A little earlier I mentioned The Haight, made famous or infamous, depending on how you looked at it, during the pot-filled sixties that nearly destroyed Haight Street for the businesses that once thrived there and the ability of the citizens who lived nearby to continue to frequent the area. Well, throughout the time we lived there the Haight was filled with Mom and Pop shops faced nicely with tile and filled with practically everything the Haight and Stanyan neighborhood needed for urban survival. Small and mid-sized restaurants were there, too, as well as entertainment spots. Most importantly, you weren't hustled by panhandlers or witness to out-of-their-mind druggies that filled the sidewalks and gutters in later years. Haight was part of a community of urban dwellers who had few fears for their personal safety or their children and children could roam freely Haight, Stanyan and the Park without holding tightly to Mom and Dad's hand. All and all, the San Francisco our family knew was one of peace, beauty and harmony, admittedly referring to the Sunset and Upper Haight neighborhood in which we lived.
One last note on San Francisco before returning to Bakersfield.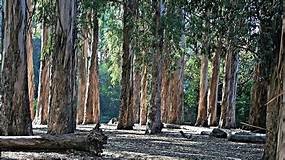 Just hanging out one day on the upper reaches of Stanyan when I was about six, I noticed a path leading into a grove of trees and looking for a path less traveled, I followed it and found myself surrounded by tall stands of Eucalyptus. A trail led upward and over the top of an enticing hill and as I walked along a new and pleasant aroma filled my nostrils. It seemed to be coming from the path beneath my feet so I kneeled down and scooped up a handful of whatever material the path was made of, and, Mamma mia!, forest humus had entered my life. Those cool and magical Eucalyptus forests rimming the upper reaches of Stanyan and Twin Peaks were to be of such intense beauty that to this day I glory in the cologne of damp humus, the sound of wind passing through a canopy of leafy boughs or needle-laden conifers and, above all, the silence—not of the forest, but of the mind! It stands mute in such places; no thoughts needed, no interpretations. What is speaks—and so clearly all is directly perceived.
Be back soon.
Renderings & Ramblings Series:
#1. https://www.tillamookcountypioneer.net/renderings-and-ramblings-of-an-aged-bohemian/
#2. https://www.tillamookcountypioneer.net/renderings-and-ramblings-of-an-aged-bohemian-stanyan-st-stinkers-take-on-san-francisco/
#3. https://www.tillamookcountypioneer.net/renderings-ramblings-more-about-life-as-a-kid-in-san-francisco/
.