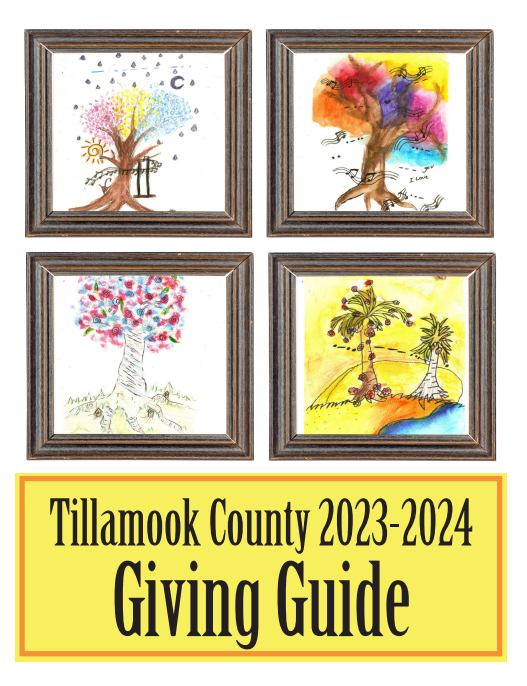 EDITOR'S NOTE: The Oregon Legislature Emergency Board did approve the payment of $500 to those still waiting on unemployment benefits. For more information, see Rep. Gomberg's report below.
By Representative David Gomberg, House District 10
Normally when you receive legislative newsletters, they are upbeat and filled with lots of "what I've done for you lately" news. Unfortunately, this week I'm sending something different. Because frankly I'm sad, I'm frustrated, and I'm more than a little angry. Here's the news.
Loss of Lottery Bond Sales Eliminates Funding for Critical Local Projects
Late last week, the state formally announced news which we had been fearing and hoping to avoid. Because lottery sales are down this year, we will be unable to issue the bonds they normally guarantee. That will affect 37 projects spread all over the state, from Enterprise to Lakeview to Gold Beach to Astoria – -and particularly here in House District 10.
In order to sell bonds, the state has to show a 4-to-1 ratio between forecasted Lottery Fund revenue and the amount of debt in the bonds. That has not been a problem since the lottery was established in 1984. But the Lottery said earlier this month that sales for April were off by 90% compared to the year before. The loss has left the state with a Lottery Fund bonding ratio of just over 3-to-1. Since it was not possible to do a partial sale, the entire bond program was cancelled.
What that means is that local projects, long-planned and critical to our health, our economy, and our lifestyle have been lost and will need to re-apply in 2021.
·Newport Dams – Among the most seismically vulnerable dams in the state, they were scheduled to receive $4 million to begin an $80 million replacement effort. You may recall that when the Governor considered vetoing the funding and placing us on a list of dam projects, I went to her and successfully argued our earthen dams were more at risk and needed to begin work now. Without bond funding Newport will have to wait or seek other funding sources.
·Oregon Coast Aquarium – One of the big wins of the last legislative budget was $5 million to build Oregon's only wildlife rehabilitation center here on the central coast. This was the foundation for a number of improvements and expansion plans for the Aquarium which is a major economic driver in the region. Now we're back to square one.
·Lincoln City Cultural Center – Transitioning the old Delake School and playground to a city plaza on Highway 101 has long been a dream for those who understand that the structure is central to arts and culture, tourism, and the retirement experience in the region. I was proud in 2019 to bring home $1.5 million needed to move this critical project forward. Without those dollars, the Center is scaling back plans and delaying construction as we look for other money.
Simply put, this is a ten million dollar hit to our local economy that could not have come at a worse time. I'm devastated. But I'm also determined to go back to work in January and re-earn these crucial investments.
The good news is that non-lottery funding commitments have survived. A $1.5 million seismic rehabilitation grant for the Sheridan Fire Hall that I facilitated is moving forward. With the help of $1 million I squeezed into the budget and concessions from State Parks I requested, a needed emergency egress for Neskowin is on track. And Oceanlake Elementary School in Lincoln City received nearly $2.5 million for emergency services and seismic retrofits.
Employment Department Continues to Struggle
For the past five months, I have been working to help people and families thrown out of work by the pandemic. Our district now suffers the highest unemployment in the state at 26%. That's twice Salem or Washington County.
People unemployed or underemployed by COVID are entitled to benefits. Those are benefits they have paid for and earned. But because of the unprecedented surge of applications, changing rules from the federal government, and an antiquated computer system unprepared for this emergency or to manage changes, too many Oregonians continue to wait.
After four months without income, meager family savings are often gone, credit cards are maxed, and justifiably, claimants have grown from frustration, to anger, to despair.
I'm angry too. We have failed too many Oregonians. And because the Employment Department doesn't work for the Legislature, I'm frustrated by my inability to do more. Every day, Tyler in my office calls, sends letters, and generates lists for the Employment Department seeking help for claimants in need. We've been able to make a difference, but not enough. We often end up referring good people to rent support, food supplies and social services. The Employment Department is now rolling out an online tool which will serve as the primary contact portal for applicants.
For the thousands still waiting on PUA assistance, here's the latest from the Department:
If someone has applied for Pandemic Unemployment Assistance, OED is still processing about 60,000 initial applications. If an individual has a claim has not yet been processed, that individual should not plan to receive PUA benefits until at least August 8. If someone filed their claim and received confirmation, they can check the status of their claim online rather than calling the PUA hotline because call volumes will continue to be high.
Six weeks ago, I began asking if we could simply send minimal checks to everyone with unprocessed claims. That was a problematic suggestion, but certainly not worse than the pain experienced by families without resources. The answer was that it was against Federal law to pay benefits unless the claim met procedural requirements.
Now the Legislature is taking a different tact. From a separate pot of money, we will disburse $500 to any person whose claim is still pending. That proposal will be before the Emergency Board on Tuesday morning. As you know, I serve on this special committee and will be voting for the funding. The money is described as a "band aid" or stop gap funding. I worry that after so long, it will make little difference. But as soon as a plan is in place, I'll let you know how funds can be requested or acquired.
In the meantime, we seem to be turning a corner. I hear daily now from people who suddenly receive a dozen weekly checks which include a $600 weekly federal subsidy. The new Unemployment Department Director has committed to clearing the PUA backlog in the next four weeks. I genuinely hope they are successful.
I've been asked an obvious question lately. If the state is in such dire financial shape, why are we giving away so much money?
As you will have read in an earlier newsletter, the state budget is in trouble. Reduced revenue means we are looking now at substantial budget cuts.
But at the same time, the Federal government has sent the state $1.4 billion in CRF – Coronavirus Relief Funds. These dollars can only be used to respond to COVID and must be spent by the end of the year.
In simple terms, the pots of money are different. For my own part, I've been struggling to encourage more of those dollars reach the beach where our unemployment is high, our positive response rates are also high, and where so many businesses are suffering and so many residents are in vulnerable or high-risk categories.
Encouraging Civility in the Face of Uncertainty
Last week I told you in forceful terms my feelings about a family visiting the beach on July Fourth who were confronted by a group of out-of-state agitators. They were harassed, threatened, and racially demeaned. Without the intervention and protection of fast acting local police, I fear physical harm would have been added to the offenses.
The next day I joined a "No Hate Here" rally. I've spoken with our Police Chief, the District Attorney, state Attorney General, and members of the legislative People of Color Caucus. Like many of you, I'm disappointed that a bias or hate crime element was not added to the charges lodged against arrested perpetrators. If our current laws do not protect people driven from the beach by racial taunts and Nazi salutes, then our laws need to be strengthened. I pledge to see that happen.
One of the letters I received last week reacted to my newsletter comment that most people here are warm, kind, and welcoming. The writer said I was living "in a bubble" if I really believe that. Certainly there are disappointing exceptions. But I do believe that most people are warm and kind. I believe we need to look to the good, to the best in ourselves and each other. I believe we have more in common than we do dividing us. I believe difficult times and uncertainties require more of us.
Earlier today I was in line waiting to enter a local hardware store. A car pulled to the curb and a man, certainly in his mid-eighties, slowly got out and inched his way to the sidewalk using a cane. I offered to help as he purposely maneuvered from the car, to a post, to a wall he could rely on. One-by-one, a dozen people turned and offered him their place in line.
Being nice is just that easy.
email: Rep.DavidGomberg@oregonlegislature.gov