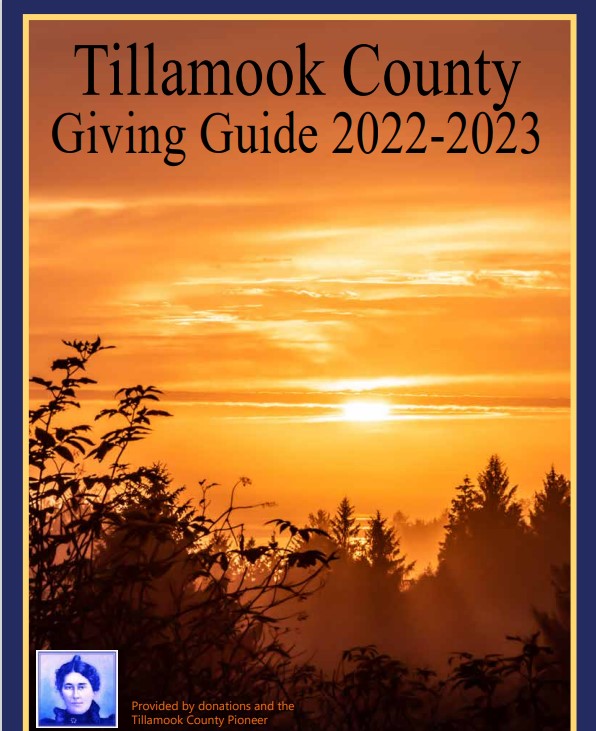 Most of us have formally useful and often loved items that are no longer in service for lack of a part, an
adjustment, or a simple repair.
So give me your tired, your poorly maintained, your huddled messes yearning to breathe free. With apologies to poet
Emma Lazarus.
The Repair Cafe is where you bring toasters that won't toast, lamps that won't light, blenders that won't blend,
textiles with tears, property missing parts and treasures that need tightening.
Pretty much anything that will fit through the door will be looked at and hopefully repaired.
If the item to be repaired needs parts, we will help you find a source. Should we be able to fix it, but didn't bring the tool that could fix it, you can come back next month.
The Repair Cafe, is pretty free form, so if have something that needs fixing or adjusting bring it and we will see
what we can do.
We also believe in the "Right to Repair" so even if it says "Warranty void", or "No user serviceable parts inside", we will giggle and do what we can to help.
There will be two Repair Cafes in April. Below are the dates, times and locations.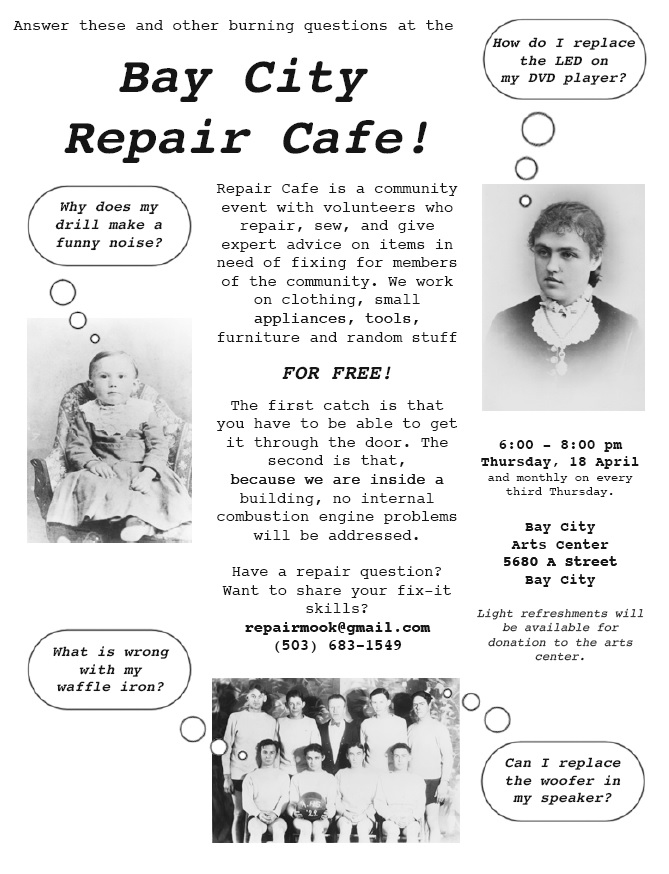 Thursday April 18th
6 to 8 P.M.
Bay City Arts Center
5680 A Street, Bay City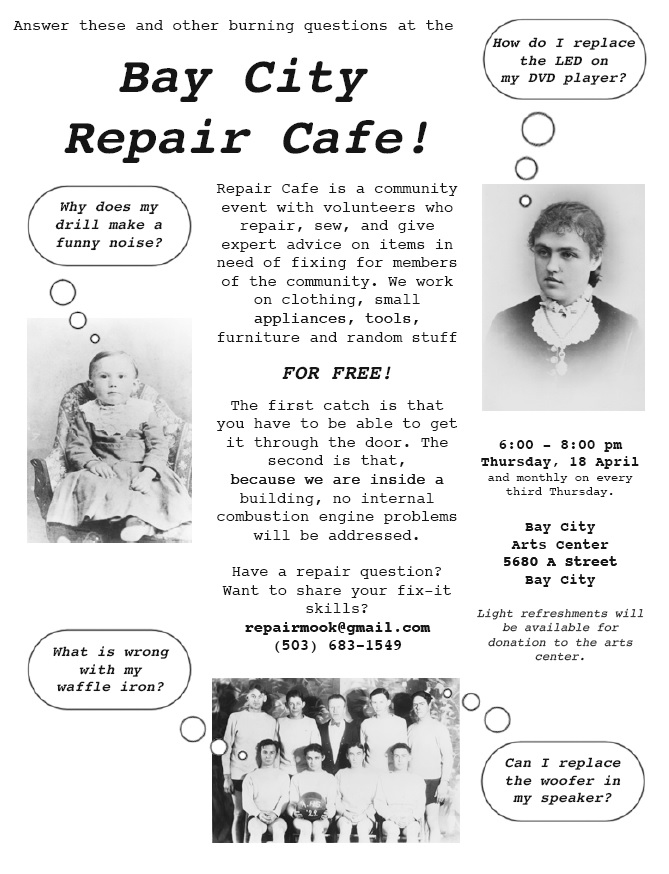 Tuesday April 23rd
6 to 8 P.M.
White Clover Grange
36590 Highway 53 – Look for the cow statue
Mohler
There is no charge for repairs, but donations are welcome.
For more information:
e-mail: repairmook@gmail.com
Phone: 503 683 1549