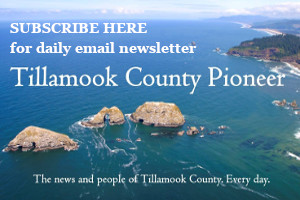 TILLAMOOK, Ore – In a video statement on October 14, State Representative Suzanne Weber announced her candidacy for the Oregon State Senate.
"I'm excited to take this next step in serving my community," said Weber. "I hope I can count on your support like I did last year when I ran for State Representative to bring our common sense to Salem."
"There are no bigger shoes to fill in Oregon politics than those of Senator Betsy Johnson," continued Weber. "But I will work every day to live up to her legacy as an independent, non-partisan leader here in Rural Northwest Oregon."
Johnson, who has served Senate District 16 for the last 16 years, announced the same day that she is running for governor as an independent candidate.
Representative Weber was elected to the Oregon House of Representatives in 2020 on a platform of bringing rural common sense to Salem. She served 10 years as a Tillamook City Councilor, followed by 10 years as Mayor of Tillamook, both non-partisan positions. In the House, she serves as vice-chair of the House Committee on Education, as well as a member of the House Committee on Housing, House Committee on Early Childhood, and House Committee on Health Care.
Representative Weber's video announcement can be found here: