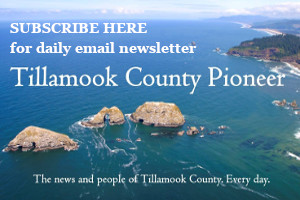 For teens, summer usually means hanging out with friends, going to camp, family BBQs or a summer job. A lot of things have been different this year. As the new school year approaches, these resources for teens can help them stay well by reaching out.
Sources of Strength offers resources to help teens stay strong, practice self-care and practice gratitude.
YouthLine is a teen-to-teen crisis, support and help line open daily from 4 to 10 p.m. PST via call, text and chat. Adults answer phone calls at all other times, so teens have support 24/7.
Youth ERA offers several ways for youth and young adults to meet online, get support and talk through life.
OHA has help for parents and caregivers, too. The Reach Out Oregon warmline can help you talk through this unique time with other parents who "get it."

Here are local resources: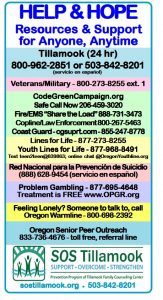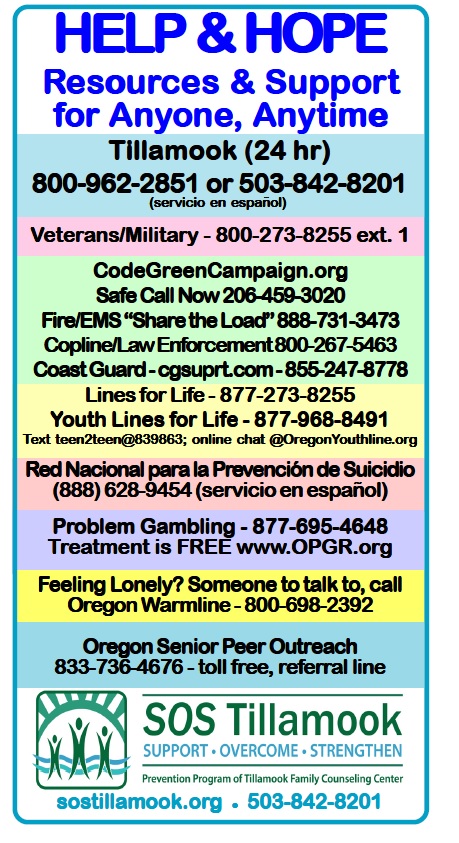 COVID-19 guidelines for colleges and universities
As the new school year gets closer, you may wonder how Oregon's colleges and universities are planning for the safety of students, faculty and staff during COVID-19. Here are some facts that may help:
Each college has the flexibility to determine whether and how to open their campus within state guidelines and work with their local public health authority. Across Oregon, institutions must follow the current COVID-19 guidelines for higher education, which include:
Requiring face coverings
Measures to control spread of the virus, such as increased cleaning and physical distancing.
Increased protections for higher-risk populations
Limiting public access to campus
Limiting the number of people in dorm rooms
But what will keep schools and their communities safest is if everyone, including students, make smart choices to best protect themselves and others, and make them over and over.
You can learn more by watching this Q&A from the Higher Education Coordination Commission and Oregon Health Authority about what to expect at Oregon colleges and universities during COVID-19.
Grants available through Oregon Cares Fund
The members of the Oregon Legislature's Black, Indigenous and People of Color Caucus worked to create the Oregon Cares Fund. The fund invests in Black people, Black-owned businesses and Black-led community-based organizations.
The Oregon Cares Fund is a sub-grant from the U.S. Treasury's disbursement of Coronavirus Relief Funds received by the State of Oregon under the Coronavirus Aid, Relief and Economic Security (CARES) Act.
Grants will vary in size for individuals, families, businesses and nonprofits, depending on the information submitted in the application. Individuals and families may be eligible to receive grants of $1,000, $2,000 or $3,000, depending on financial impacts of COVID-19 and family size. Businesses or nonprofits with employees will receive grants based on the amount of lost revenue due to COVID-19 and additional COVID-19-related expenses.
Learn more and apply: thecontingent.org/oregon-cares
Oregon reports 274 new confirmed and presumptive COVID-19 cases, 3 new deaths
COVID-19 has claimed three more lives in Oregon, raising the state's death toll to 470, the Oregon Health Authority reported Thursday September 3rd.
OHA also reported 274 new confirmed and presumptive cases of COVID-19, bringing the state total to 27,336.
The new cases are in the following counties: Baker (2), Clackamas (24), Columbia (2), Coos (4), Deschutes (4), Douglas (1), Jackson (18), Jefferson (6), Josephine (1), Lane (13), Lincoln (1), Linn (2), Malheur (23), Marion (36), Morrow (7), Multnomah (65), Umatilla (15), Wasco (4), Washington (40) and Yamhill (6).