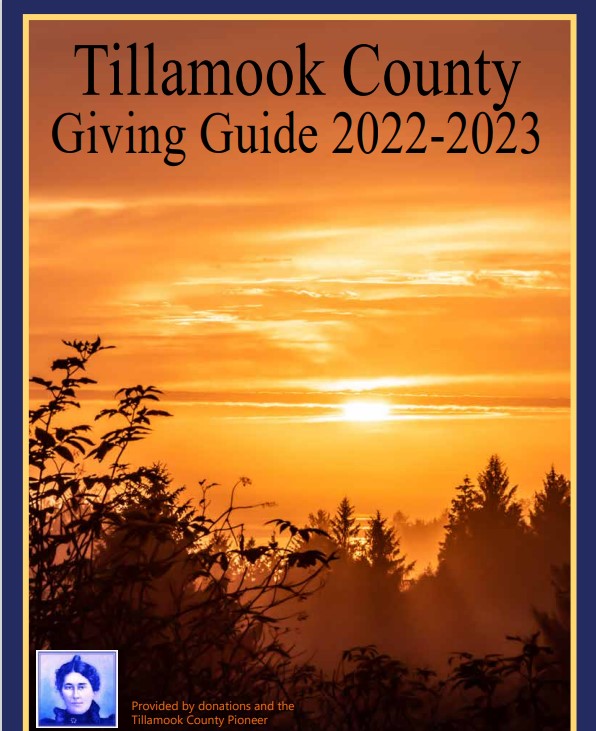 TILLAMOOK—A ribbon cutting ceremony to celebrate the completion of the Tillamook Downtown Project is scheduled for Wednesday, October 31 at 3 p.m. on the new 2nd Street Plaza. The public is invited to join dignitaries, local public and elected officials and others at the event that is co-sponsored by the City of Tillamook, Tillamook Area Chamber of Commerce and Oregon Department of Transportation.
The transportation project is also known as the U.S. 101/OR 6 Traffic Improvement Project. The 3-year construction project not only enhances safety but also transforms downtown Tillamook.
The new 2nd Street Plaza area is part of the project and will become a heart of the community as a favorite gathering place and for festivals.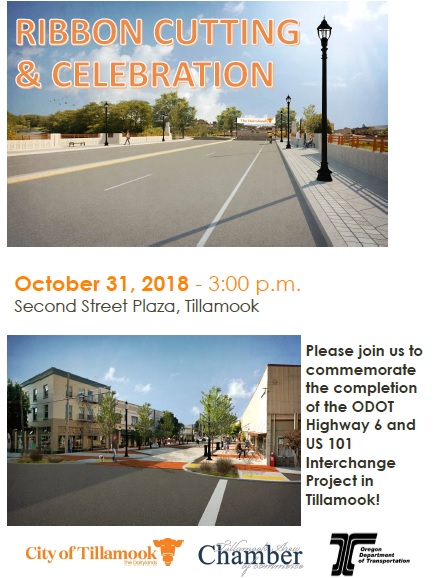 The project also includes:
• A new intersection at U.S. 101 and Oregon 6 that improves safety and makes it a much better functioning and intuitive intersection;
• A brand new bridge over Hoquarton slough that adds travel lanes, sidewalks and bike lanes;
• Wider downtown travel lanes with new signals and turn lanes, new crosswalks in select locations, ADA upgrades, new sidewalks and new bike lanes;
• Directional signage and striped bike lanes to move bicyclists off of U.S. 101 and onto city streets downtown;
• Benches and bike racks on some downtown sidewalks, concrete crosswalk treatments on some local streets; decorative light poles; tree plantings and other aesthetic additions; and a new bike and pedestrian trail connecting Hoquarton Park to Goodspeed Park; and
• Water quality facilities spread throughout the project that are visible, aesthetically pleasing and a key part of the project. These facilities help to clean the runoff from the streets and protect fish and water.
The 2nd Street Plaza is located in downtown Tillamook between Main and Pacific Avenues just south of the intersection of U.S. 101 and OR 6.