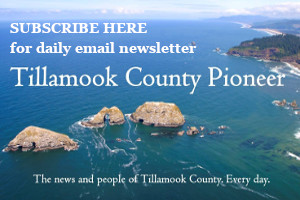 Wheeler, OR — Rinehart Clinic has received $291,000 in grant funding to help expand access to treatment for substance use disorder. The funding is part of the U.S. Department of Health and Human Services Health Resources and Services Administration's (HRSA) $352 million investment in community health centers across the country to combat the opioid crisis.
For some time, the Rinehart Clinic has been providing treatment to those patients with substance use disorder. The care team has developed a strong foundation for addiction treatment within a primary care setting. This grant will allow the clinic to increase the number of patients served and expand to more fully incorporate mental health services and primary care alongside substance use disorder treatment.
The treatment program calls for a broader, more holistic approach, with the help of Rinehart Clinic's Doctor of Naturopathic Medicine and a support team dedicated to helping patients navigate the challenges of recovery. One of the most critical pieces of the plan is to expand access to mental health services, since mental health conditions (PTSD, Depression, Anxiety, for example) are often co-occurring with substance use disorders.
Rinehart Clinic is one of 1,232 community health centers across the nation chosen to receive this grant funding.