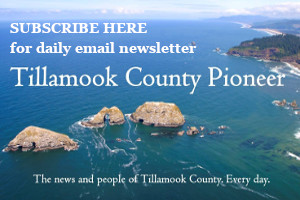 Rising Tide Productions will stage nine performances of John Patrick Shanley's masterpiece Pulitzer Prize and Tony Award winning play — Doubt, A Parable, directed by: George Dzundza, beginning with tonight's premier at 7 pm.
Performance Dates: 7:00 pm Friday & Saturday July 14 & 15, 21 & 22, 28 & 29
2:00 pm Sunday July 16, 23 & 30
Place: N.C.R.D. Performing Arts Center, 36155 9th St, Nehalem, OR
Details: Adult Content. Tickets $20 available at the door-Cash & Checks Only
Questions: risingtideproductions@earthlink.net or 503-842-5406
Cast: Joseph Oyala (Father Flynn), Margaret Page (Sister Aloysious),
Brenna Sage (Sister James) and Sue Meyers Neuer (Mrs. Muller.)
"What do you do when you're not sure?" This is the crux of the play. It's 1964, and
times are changing and alarms are going off left and right. Suspicions are leveled but what is the truth of the matter? When evidence is slim and consequences are severe, how do you find justice and protect the innocent? In stunning prose Doubt, A Parable delves into the murky shadows of moral uncertainty, where the characters are always balancing their beliefs on the thin line between truth and consequences. Doubt: A Parable is an exquisite, potent drama that will raise questions, leaving the audience to grapple with the discomfort of finding their own answers and dealing with their own uncertainties. Which is exactly what drama is supposed to do.