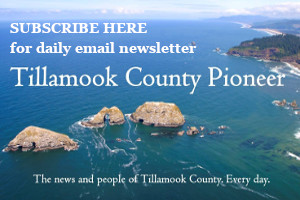 It's time for Riverbend Players to step back onto the stage with a production of "Steel Magnolias" by Robert Harling, directed by Jeff Slamal. This all-female cast creates an emotional rollercoaster of laughs and tears. Scripts for this comedy/drama are available to sign out for review.
Auditions will be held Sunday, July 18th starting @ 1:00 PM and Monday the 19th @ 5:00 PM. The location is a North County Recreation District in the Schoolhouse Room. This is an open, group audition. If you are interested in auditioning or obtaining a script for review, contact Riverbend Players at riverbendplayers0208@gmail.com Walk-ins are also encouraged. Performances are scheduled for November 5-7 and 12-14.
The characters to be cast include:
Truvy Jones – 25 to 45. Owns the town beauty shop, Vivacious, knows everyone's business and shares it with anyone who will listen. Dispenses advice with lots of hairspray.
Annelle Dupuy Desoto – 18 to 24. Very shy, newly hired assistant. Moves from unsure to wild to religious.
Clairee Belcher – 55 to 60. Widow of former mayor. Grand dame. Sarcastic member of the group. Elegant, sophisticated. Loves to laugh and poke fun at the little things others cry over.
Shelby Eatonton Latcherie – 19 to 24. Prettiest girl in town. Loves pink. Strong willed, passionate.
M'Lynn Eatenton – 40 to 50. Shelby's mother. Over protective at times. Always knows what's best. Strong, stubborn, the heart of the piece.
Ouiser (pronounced Weezer) Boudreaux – 55 to 60. Wealthy curmudgeon. Tough, eccentric character.
Age ranges are flexible.


Riverbend Players is a not-for-profit 501c3 production company and does not pay its performers. Riverbend Players is committed to objective casting and does not consider factors of race, gender, age or ethnicity in casting except when such factors are required by the playwright.