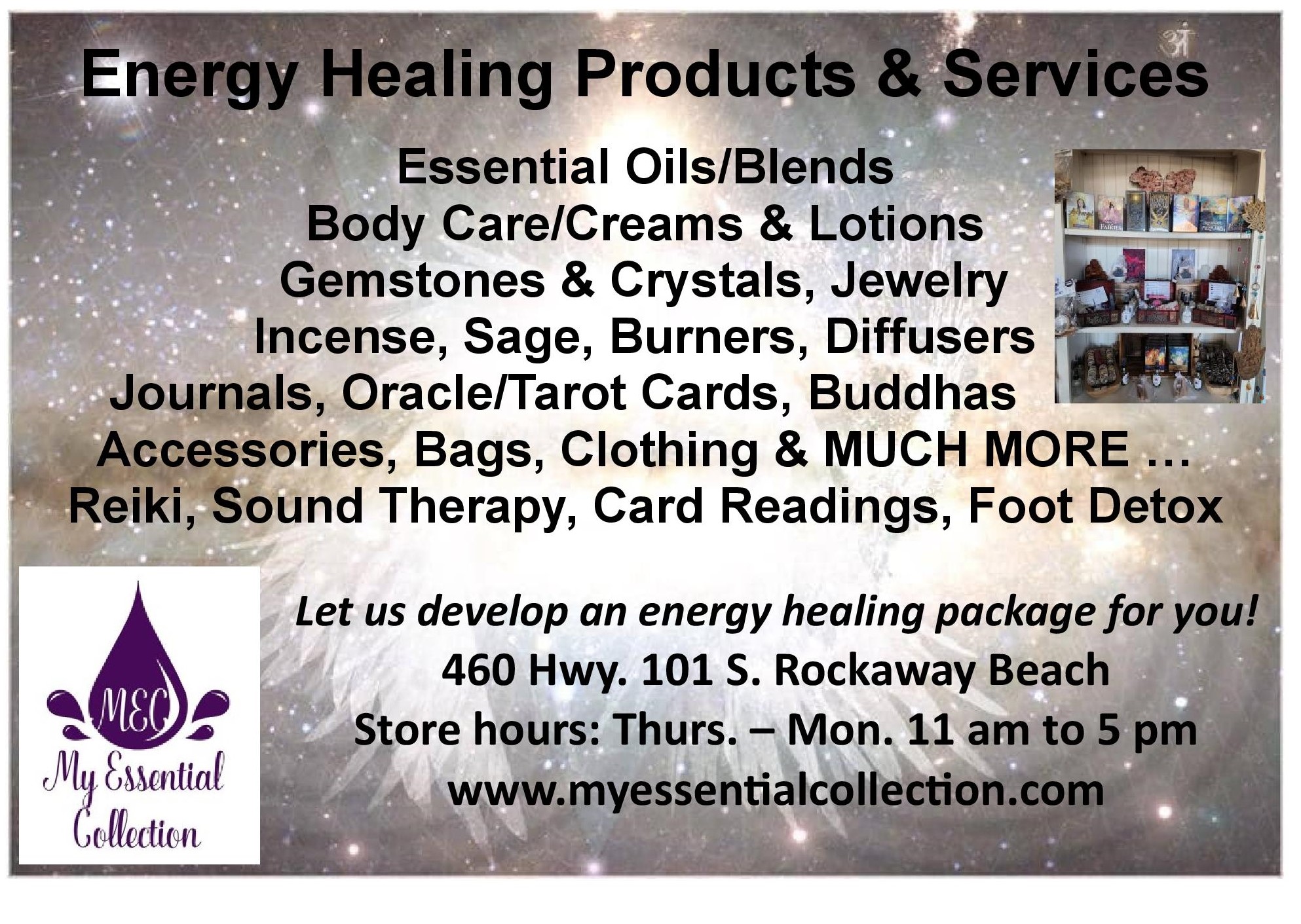 The Riverbend Players are preparing to present another virtual performance of "The Dog Logs" by C.J. Johnson. Proceeds will go towards the relief of food insecurity on the Oregon North Coast. "THE DOG LOGS" is a live virtual performance on stage at the Performing Arts Center of North County Recreation District. Broadcast dates are Friday April 9 & Saturday April 10 at 7:00 PM, Sunday April 11 @ 2PM.
If you are a dog lover, you will relate to these monologues which express what dogs are possibly thinking and feeling. A refreshing take on canine life that is touching and surprisingly human.
FREE to the general public. We are asking for donations that will be distributed to several local organizations. To donate go to https://www.riverbendplayers.org/ and hit the PayPal donation button.
To view the performances, go to our Facebook page,
https://www.facebook.com/Nehalemriverbendplayers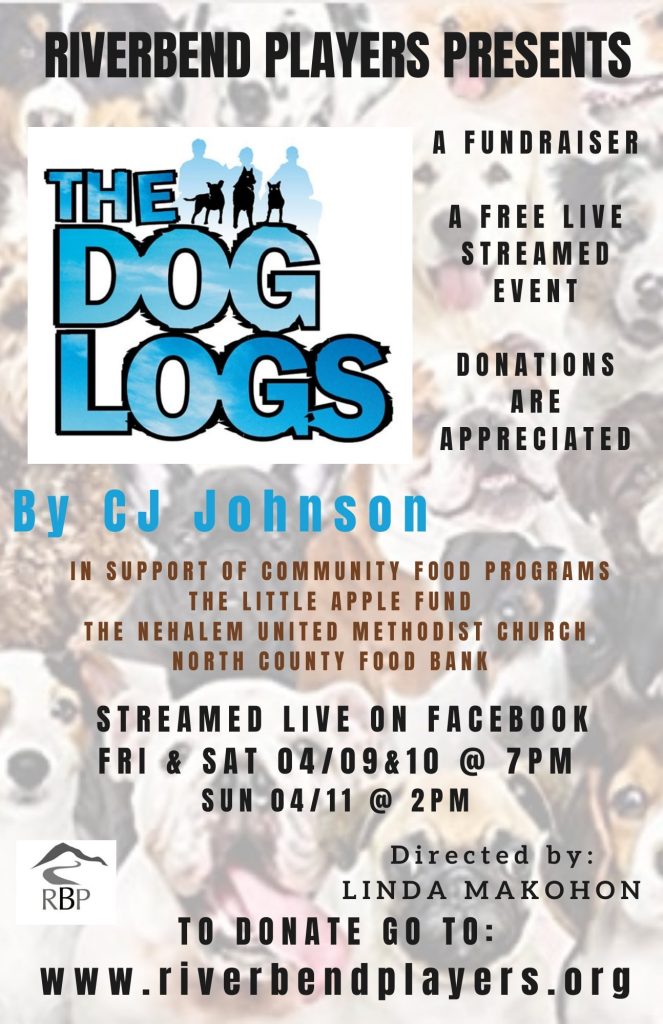 Several of the programs our proceeds are going to are based out of the Nehalem Bay United Methodist Church, (UMC), located at 36050 10th Street, Nehalem, Oregon. UMC operates three great programs that address food insecurity in our community.
Nehalem Senior Lunches is a program that provides nutritious, well balanced lunches to seniors in our area.  Currently lunches are available for pick up at UMC on Tuesday and Thursday 11:30 to 12:30 with delivery to individuals unable to come to pick up. Plans are to offer in house dining once the pandemic situation is over. There is a potential to serve 35 to 50 individuals each Tuesday and Thursday. Clients are asked to pay $4.00 per meal if they can but no one is turned away due to lack of funds. This program relies on the community funds for a major portion of the program.
North Tillamook County Community Table came into being shortly after the arrival of the coronavirus.  Many of our community members were unemployed and food insecurity became a real threat.  Employees at Camp Magruder are unemployed as the camp is closed to campers at this time. Members of Nehalem Bay United Methodist Church and Camp Magruder's Director and Chef made a plan to help meet the need. Camp Magruder has a well-equipped kitchen and with donations from local markets, volunteer delivery drivers and service people things have come together to help address the needs in North Tillamook County.
Currently they provide one or two delivered meals, depending on available donations, for 60 to 80 people each week, children through seniors.. The program is open to anyone in need of a meal.
Food Pantry
Nehalem Bay United Methodist Church, (UMC), runs a small Food Pantry which is open 10 a.m. to 2 p.m. on Monday, Friday and Saturday and staffed by volunteers from the local community.
Food items come from the Tillamook Food Bank or donations by UMC congregation and members of our community help to purchase cleaning and hygiene products to stock the shelves. Anyone is welcome to come in and select what they need.
Lee Blackmon, a local individual who runs Animal Haven, has a supply of pet products as an addition to our Food Pantry.  We also house a small clothing bank offering clean donated items to those in need.
"We continue to try to get the word out to people that we are here to help anyone who needs it. Sometimes there is a reluctance to accept what some feel is charity. These programs are totally anonymous and are presented in the spirit of friendship knowing that we are all in this community together,"  said Bobbie Mosher, Programs Coordinator
For information about any of the UMC programs call 503-368-5612 or contact Bobby Mosher seagullsroost315@gmail.com