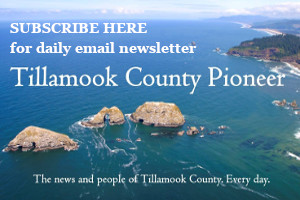 The Bay City Arts Center is pleased to announce the final show in its 2021 Jazz Series this Sunday, December 19th starting at 3:00PM. The Rob Scheps Trio will perform a special Holiday Jazz Concert featuring jazz arrangements of holiday tunes including Christmas songs, carols, and Chanukah music. Scheps is master jazz saxophonist, flutist and composer, and is one of today's leading jazz players, having performed with Ray Charles, Linda Ronstadt, Liza Manelli, The Temptations and Buddy Rich. Joining Rob this Sunday are two of the most in-demand young players on today's Portland jazz scene: pianist Wes Georgiev, and bassist Patrick Golitchnik. It's an all-ages show, and there are 30 in-person tickets available. Doors will open at 2:30PM. Tickets are $25 each with reservation. Any remaining tickets will be offered at the door for $30. Face masks and proof of vaccination will be required for entry. This concert will also be broadcast live via KAYN, 92.9FM.
Jazz in Bay City is made possible by the generous support of BCAC sponsors including John Stowell, Rob Scheps, Matt Toshima, the City of Bay City, and the BCAC Board of Directors. Those interested in supporting or sponsoring the BCAC's 2022 concert series are encouraged to email 
baycityartscenter@gmail.com
.
The Bay City Arts Center is a community workshop, gallery, art school, auditorium, dining hall, recording studio, and radio station wrapped up in one historic building in downtown Bay City. It's also a collection of volunteers and friends who come together in the name of community, art, expression, and reverence for the beauty of the North coast.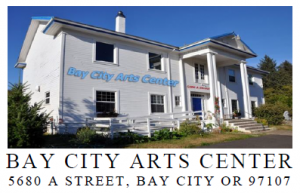 Bay City Arts Center
(503) 377-9620
http://www.baycityartscenter.org
On the corner of 5th & A Streets in downtown Bay City.
Mission Statement: The purpose of the Bay City Arts Center is to establish and maintain a community arts center and to design and administer programs and events that support creativity and reach out to youth and adults of Tillamook County.