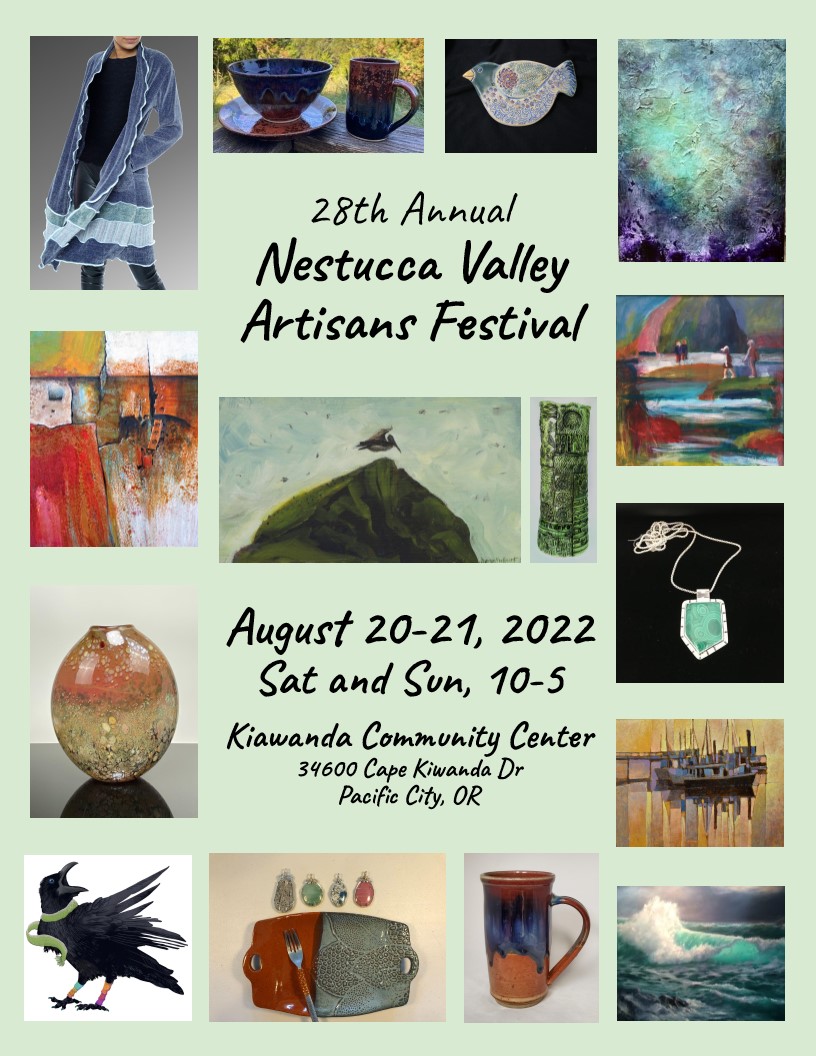 By Robin Swain
Annie Lommen is a force of nature who spreads joy everywhere she goes! At 93 years young she is still a bundle of energy, moving at a pace us "youngsters" can barely keep up with. Just the mention of her name brings a joyous smile to us north county "kids". Her Carmel Corn brings a smile to everyone else.
Annie was born in Longview, WA in 1929. Her family moved to the Nehalem Valley in 1942. She fondly recalls her uncle having the first apple orchard. She graduated from grade school in 1943 and Nehalem High School in 1947.
Annie loved being the secretary at Nehalem Elementary. Annie went on to say, "I love children. I turned down a much better paying job because I would have missed the children too much. Being secretary was fun, I loved the students and the faculty."
Diane Faber Dick, P.E. and girls Coach, shared, "That woman will probably live longer than I! She was a great, caring, and fun secretary at Nehalem Upper Elementary. She was the person we went to whenever we needed something because she probably had extra stashed someplace. I enjoyed working with her.'
Jerry Vellutini, retired P.E. teacher and football coach said, "Two things come to mind. First, When I came for my interview [at Nehalem Upper Elementary], she said, "Well, you scream jock don't you!" The second thing, she wore hearing aids, so every time I went into the office, I would mouth the words and she couldn't hear me, so she would turn up her hearing aids. I would then speak in my typically loud Coach V voice and blast her out. She would say, "damn it Jerry! You get me every time!"
Debbie Davidson, a former student, "Oh my beloved Annie! When I was in grade school, she and I made macrame plant hangers and had a booth at the Nehalem Arts and Crafts Festival. She taught me a lot including work ethic…she is a GEM!"
Sue Wilson, stated with a chuckle, "I had volunteered to help prepare the lunch for the SOLVE volunteers. I was new to the Club and Annie didn't realize I owned my own catering company, but she was very careful to explain how to cook the hotdogs and warm the buns."
Upon hearing that Annie will be the Grand Marshall of Rockaway Beach's 4th of July parade, Andrea Smith commented, "Annie never ages! This is such a great celebration and well deserved!"
There is much more to Annie than being a secretary, she is a mother, grandmother, Sunday school teacher (retired), 4-H leader teaching sewing, White Clover Grange member since 1951 (71 years!), Life time Member of the Pioneer Association, and a Lioness for 31 years and still counting.
Annie hasn't slowed down a bit. She is still making Carmel Corn to sell in the Lions Hotdog Trailer. It is the absolute best! Her secret to making it? She told me, but it was off the record so, you all will just have to keep buying it and try to figure it out. She also makes greeting cards, with all the proceeds going to Camp Taloali for the Deaf and still enjoys sewing.
I asked Annie what her favorite memory is and she replied, "All my memories are good. I think though it is going to be this, being Grand Marshal really is an honor."
Annie Lommen, some people walk out in the world with the intention of making a name for themselves. Not you. You are so much more than a "school secretary" – counselor, nurse and life-saver. You walk out into the world with your arms wide open ready to "hug everything better." The honor is for us, having you as part of our community, and the hundreds of lives that have been blessed by knowing you.
Join Annie and all of Rockaway Beach on July 4th for a community of celebration – the parade starts at 11 am, and activities are happening all day culminating with fireworks at 10 pm. Happy Independence Day!