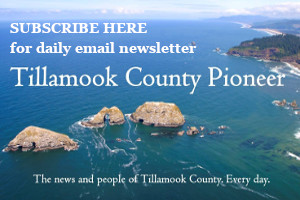 People who live in Rockaway Beach have a desire to make the place they call home even better. The community/destination management planning process captures their ideas about what improvements could be made that increase livability, safety and community engagement, now and in the future. The planning process consists of four meetings, each varying from one to three hours long. Your voice and ideas are welcome. Please join us in the process and create a "living document" with prioritized projects. The planning is facilitated by Tillamook Coast Visitors Association.
All workshops will take place at Rockaway Beach city hall.
COMMUNITY INFORMATION MEETING
MONDAY, SEPT. 18, 6PM
Goal of a community & destination management plan; what is sustainable tourism and destination management; description of three workshops; deliverables; Q&A
WORKSHOP #1
MONDAY,OCTOBER 2, 6-8PM
What does the community value about living in Rockaway Beach; determine strengths, weaknesses, opportunities, threats (SWOT); brainstorm desired community projects and assets.
WORKSHOP #2
MONDAY,OCTOBER 23, 6-8:30PM
Review of input from workshop #1; define categories/initiatives based on values, desired assets and SWOT; review, discuss and propose additional projects/activities for each initiative; discuss "whys"
WORKSHOP #3
MONDAY, NOVEMBER 13, 6-9PM
Review and continue to define previous workshop input; discuss why/who/how/when/challenges/funding options/length of project of proposed
projects; rank and prioritize projects.
FOR MORE INFORMATION, CONTACT NAN@ TILLAMOOKCOAST. COM
To view other community plans, go to tillamookcoast.com/industry and scroll to "Community and Destination Management Plans"