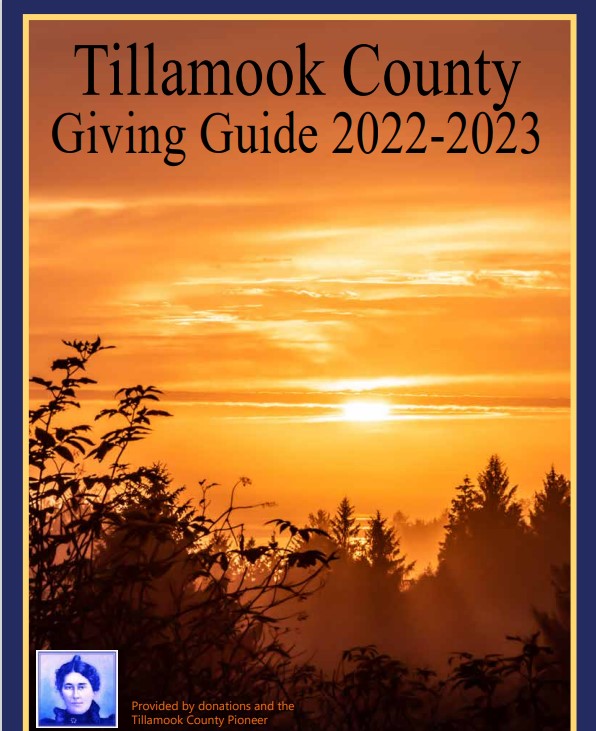 By Lynn St. Georges
Some might find the term "foodie" to be an appropriate description of a food snob, but the Rockaway Beach Foodies group is anything but snobbish.
"A common love of food and food culture" is the only requirement to be a member of the Rockaway Beach Foodies group on Facebook according to its founder, Mike Arseneault. The public group is one of several groups that Arseneault started "with the sole purpose of elevating arts and culture in Tillamook County and food is part of that."
The group was formed in April 2017 and already has grown to more than 350 members. According to Arseneault, requests to join the group come to him daily noting the group is "not just for Rockaway people but anyone" with a love of Tillamook County and all it has to offer.
To date, the Rockaway Beach Foodies have eaten in Tillamook County restaurants from Manzanita to Neskowin. In addition to simply going to county restaurants to sample menu items, including at places like La Tea Da Tea Room in Tillamook for high tea, there already have been several special events planned for and attended by the Foodies.
One recent event was a "Communal Dinner with Friends" hosted by Offshore Grill in Rockaway Beach. The restaurant offered a special fixed-price menu of five courses for $30 (not including drinks and gratuity). The limited seating for 30 sold out within 48 hours and was very well-received not only by the Foodies, but by the restaurant, which opted to host this special dinner on a day it was normally closed.


Upcoming events include a pre-holiday breakfast at Kendra's River Inn Food & Lodging in Nehalem, and a special Romanian Christmas fixed-price menu at the Sand Dollar in Rockaway Beach.


Owner Emma Poulsen, who was born in Romania, has planned a menu that begins with the traditional mulled wine and concludes four courses later with pear rum cake.
Besides being an event group, the Rockaway Beach Foodies Facebook page also is a place where members share recipes, pictures of their own home-cooked creations, and ask questions. One recent request was a member seeking a gluten-free pie crust recipe that quickly received several responses.
The group also is creating friendships. As the group expands and more people meet and find things in common, houses are being opened for food gatherings. In mid-summer, one member hosted a potluck in her home while Arseneault and another member, Lani High, performed their production of Love Letters. Arseneault remarked with a smile that after every gathering, individual lists of Facebook friends expands with new acquaintances.
"It's building community through food," he said, "and bringing people together from whatever angel you come from," noting the diversity in Tillamook County that ranges from a wasabi farm to a salt maker and of course the local bounty from our waters and farms.
Arseneault would like to offer county restaurants an opportunity to consider hosting a Foodies event, whether by contacting him to organize a special event, or sharing menus with the group. As word gets out about the Foodies group, it's hoped that events will expand beyond restaurants to events such as farms hosting "farm to table" gatherings during summer months.
The Rockaway Beach Foodies can be found on Facebook here https://www.facebook.com/groups/RockawayBeachFoodies/, which is also the best way to contact Arseneault.