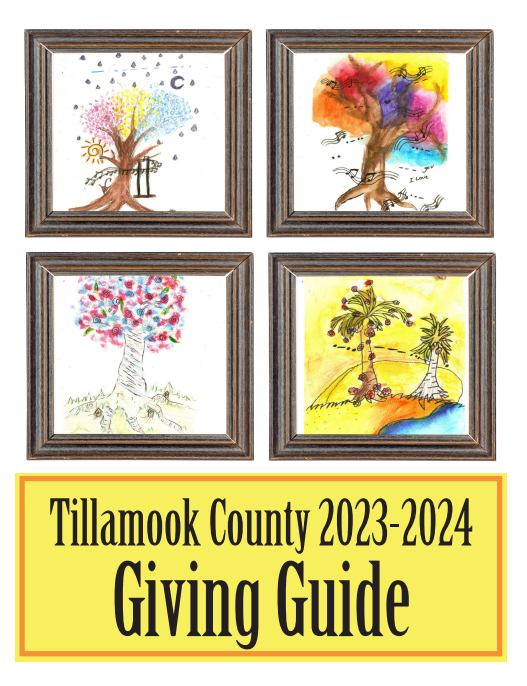 By Robin Swain
The City of Rockaway Beach and the Rockaway Beach Merchants Association were busy Santa helpers setting up for his arrival yesterday Friday November 25th. The tents went up in spite of the wind and rain. A hot cocoa & cookies station, Letters to Santa, covered seating, live music by the Salty Strings and of course, Santa's tent. There is nothing like small hometown traditions.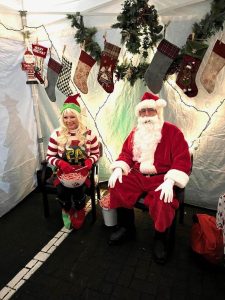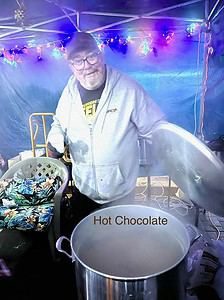 The Wayside in downtown Rockaway Beach filled up quickly with families waiting for Santa to arrive on the train. For many families, this is a long standing Thanksgiving weekend tradition. The kids already have their Letters to Santa ready for special delivery and Ornaments ready to hang on the tree. For first time families that didn't know about hanging handmade ornaments on the tree, no worries! The Rockaway Beach Chamber of Commerce had a Sand Dollar ornament station. After you made your ornament, you could hang it on the tree or keep it for a memento.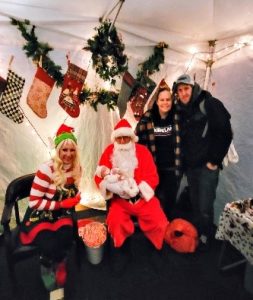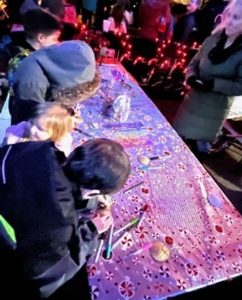 The Santa Express arrived to cheers from the crowd, bringing in approximately another two hundred people. Then a chorus of children could be heard, "there's Santa! Hi Santa!", as he walked through the Wayside to his tent where he could greet them one on one. Adults and kids danced and sang Christmas Carols along with The Salty Strings.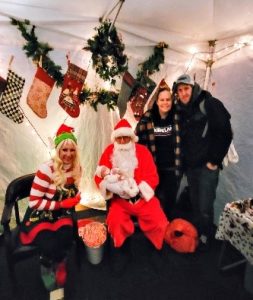 The moment everyone was waiting for. The Wayside lights were turned off, hushing all, and then the announcer, Rick Cheek asked the question, "Are you ready for the count down?" A loud cheer of YES erupted! The crowd outpaced Mr. Cheek on the count and the tree lights came on. Hoots, hollers, whistles, clapping and kids jumping up and down with delight!
It's moments like these when you look around, see the happy and feel the joy that you know without a doubt, there is Hope for Peace on Earth.