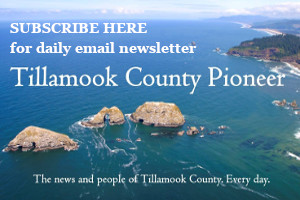 The Rockaway Beach Police Department is excited to announce that we have once again partnered with the Oregon Department of Transportation, Oregon Impact and the National Highway Traffic Safety Administration to conduct extra patrols focused on traffic safety. The extra patrols are funded through grants we received from Oregon Impact and ODOT. The grants will be used for seatbelt, speed, distracted driving, impaired driving and pedestrian safety enforcement.
Some of the grants have specified dates where officers will be focused on certain safety issues. Seatbelt enforcement has 4 scheduled events:
Nov 16, 2020 to Nov 29, 2020; Feb 1, 2021 to Feb 14, 2021; May 17, 2021 to May 30, 2021 and Aug 23, 2021 to Sep 5, 2021.
Driving Under the Influence of Intoxicants (DUII) has New Year's Eve 2020, July 4th, 2021 and Aug 18, 2021 to Sep 6, 2021 as times where participation is needed to meet the requirements of the grant.
April 2021 will be National Distracted Driving awareness month. We will have extra patrols out during this time.
We will look to implement 2 Pedestrian Safety Exercises in the Spring and Summer of 2021.
Targeted speed enforcement will be occurring throughout the year.
Traffic safety enforcement aims to reduce crashes on Oregon's Highways. We will also be posting to our Facebook page when the different events are taking place.
If you have questions about this project, please feel free to contact Sergeant Sean Ahlers at the Rockaway Beach Police Department or by phone at (503)374-1726.