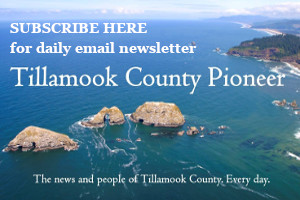 News
Release
 from 
Oregon Parks and Recreation Dept.
The Salmonberry Trail Intergovernmental Agency (STIA) will meet virtually to discuss the proposed Salmonberry Trail corridor 10 a.m. – 12 p.m. Feb. 5.
On the agenda:
A presentation on the draft River and Canyon segment plans, two of four segment plans that together comprise a plan for the entire trail;
Update from the Salmonberry Trail Foundation;
STIA 2021 budget.
The public can view the proceedings via https://bit.ly/stiavideo.
The proposed Salmonberry Trail is an 86-mile corridor that follows the Port of Tillamook Bay Railway and terminates in Banks. The proposed route connects eight cities and two counties, passing by the Oregon coastline, fisheries, farmland and the Oregon Coast Range.
The River and Canyon segments total 34 miles and pass through the Salmonberry River Canyon. More information is at salmonberrytrail.org.
STIA was established to promote and facilitate coordinated direction and guidance in the planning, development and maintenance of the multi-use trail.
Public comment may be submitted for board members to review during the meeting; send comments to dennis.wiley@oregon.gov at least three days prior to the meeting.