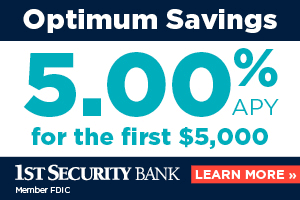 The Schooner Restaurant & Lounge and Upstairs Bar & Grill are coming up on the annual Thanksgiving Day Benefit! The turkeys have been donated by Safeway and we're gathering all the ingredients for the traditional feast. The event is hosted to fight hunger in Tillamook County. 100% of the proceeds from this day are donated to the Oregon Food Bank – Tillamook County Services. Due to COVID-19, the need for food assistance has risen by 40% from the previous year in our county. Last year this benefit raised over $26,000, and even though this year has presented many challenges we are determined to provide our community with the Thanksgiving dinners that have become traditions for so many. "We are hopeful that local businesses and our community members will continue to support this important cause," said Schooner manager Lexie Fields. "Let us prepare your Thanksgiving meal for you to take home and share with your loved ones while supporting our local food bank!"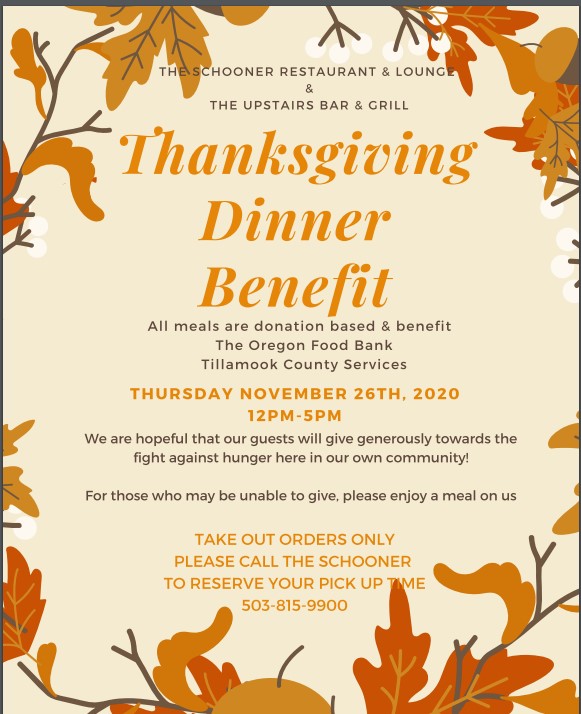 With COVID-19 looming over our traditional gatherings, the restaurants are facing some new obstacles, however they are resilient and prepared to face these challenges head on! With the new state mandates they will be switching gears from in-person dining to take out meals only. In an attempt to combine efforts, you will only be able to access the meals from The Schooner this year. Meals are provided by donation, and no one is turned away, but please reserve your dinner now.
If you're not familiar with this benefit, the meal includes all the traditional fare ~ turkey, stuffing, mashed potatoes with gravy, green bean casserole, rolls and pumpkin pie. Please call The Schooner Restaurant & Lounge by Friday, November 20th at (503) 815-9900 to reserve your Thanksgiving take out meal. Pickup will be available from noon to 5 pm on Thanksgiving Day November 26th.