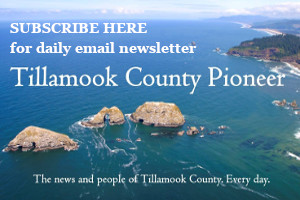 For Immediate Release-September 26, 2017


On September 25, 2017 around 4:30pm, Michael Scott Lund age 49 was reported missing by a friend after he failed to return after picking mushrooms in the Tillamook State Forest. Lund and his friend were in the area of Drift Creek Forest Road near mp 2 off of Hwy 6 approximately 30 miles east of the City of Tillamook.
Lund is described as 5'10" tall and weighs approximately 220 lbs, with brown hair and blue eyes. At the time of last contact Lund was wearing a gray flannel shirt, tan pants and a baseball cap.
Family members report that Lund does not suffer from any health or psychological issues and is in overall good health. According to investigators, Lund was not equipped with food or water or other supplies necessary for an extended stay in the wilderness.
At this time search and rescues efforts are in progress by the Tillamook County Sheriff's Office who is being assisted by the Washington County Sheriff's Office, Mountain Wave Rescue, Pacific Northwest Rescue and the Oregon Department of Forestry.
Anyone who contacts Lund or has information regarding his current whereabouts is asked to contact the Tillamook County Sheriff's Office through Tillamook 911 at 503-815-1911.