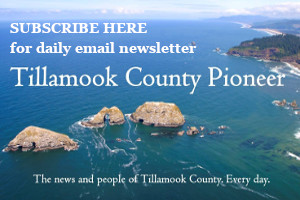 Seaside, Ore. – May 12, 2020 – The Seaside Police Department is aware of and would like to provide information and local recommendations for an anticipated demonstration and rally scheduled for noon Saturday, May 16, 2020, in the area of the Seaside Turnaround. The gatherings for the demonstration may begin as soon as mid-morning. These events are fluid in nature, and the public should be mindful that activity may take place outside of the Turnaround area and carry into other areas of downtown.
Department officials have been in contact with the organizers to inform them of Seaside's event permit process and have been discussing ways to make sure this is a safe event for everyone involved.
The intent of law enforcement is to provide a safe environment for all participants, non-participants, and community members while ensuring the peaceful exercise of the First Amendment. In order to increase safety for all, officers may be speaking and interacting with individuals from the known groups of participants. These interactions and communications are necessary to provide increased safety and should not be construed as bias, preference, or agreement with any viewpoint or side. Law enforcement personnel's role is to protect and serve the public and this is done neutrally and in accordance with the Constitution, Federal, State, and local laws.
Seaside Police has been collaborating with law enforcement and public safety partners to ensure that public safety is the top priority for all participants and community members. The public should expect a visible law enforcement presence in the area of the Turnaround for this event. Outside agency partners from across the region and state are providing assistance to the Seaside Police in a variety of roles, including assisting with responding to any emergency calls for service.
The Seaside Police Department anticipates a safe event but wants to remind citizens that engaging in any criminal activity towards individuals or groups associated with this event could subject you to arrest.
Local officials are encouraging road users to be aware of the potential of minor traffic issues in and around Downtown Seaside on Saturday. As of this release, the following road closure is planned:
Broadway Street, from Columbia Street to the Turnaround will be closed to vehicular and bicycle traffic on May 16 beginning as early as 10 a.m. for an undetermined amount of time.
Additional updates, should they be necessary, will be provided prior to Saturday's event.