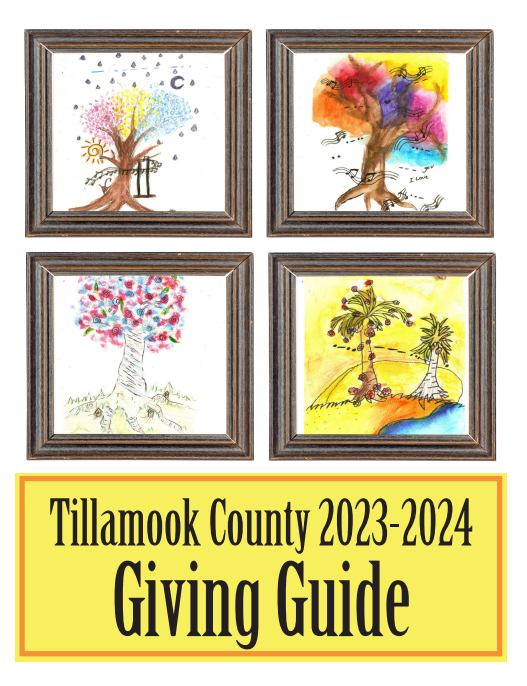 By Patty Rinehart
The groups below are all 501(C) (3) organizations located here in North Tillamook County. Your help is needed every month of the year, and especially this time of year. School is out which means kids don't have access to free breakfast or lunch. Mom and Dad are probably working so easy meals for kids to make help. Our seniors, many of whom have paved the way for their families to get by, deserve the wonderful food services we have available.
The Rockaway Lions Club will be providing Thanksgiving and Christmas Dinner fixings. Fresh fruits and vegetables, canned goods, and of course a turkey are provided to special families in the School District 56 area. The Lions are a wonderful group of people doing this work. The Lions are prepared for Thanksgiving but would surely appreciate your help at Christmas. More info on Rockaway Beach Lions can be found here: e-clubhouse.org-sites/rockaway/page-6.php.
Also in Rockaway Beach is the Meals for Seniors, Inc. program. This organization is open every Monday, Wednesday, and Friday in the meeting hall next to the Catholic Church. Meals are also delivered to clients. A hot meal can be had for just a $4 donation, but you can still join them for lunch even if you don't have the $4. Just $24 will pay for six hot and nutritious meals. $96 will serve that senior for a month. See more at mealsforseniorsrockawaybeach.org.
The North County Food Bank is in Wheeler. Financial donations enable them to purchase wholesome food at wholesale prices from the Oregon Food Bank, local grocers, and other sources. This Food Bank is going out of their way to provide Thanksgiving meals to people. With inflation hitting all of us, it is hitting the NCFB and their ability to buy food. Please help them out. More info https://www.northtillamookcountyfoodbank.org/
Nehalem Senior Lunches are provided at the Nehalem Bay United Methodist Church in Nehalem on Tuesday and Thursday. Lunches are also delivered. Again, sometimes lunch and a personal touch are what people need.
Last, but not least, is the CHILD Program also run at the Nehalem Bay United Methodist Church in Nehalem. At this time of year, the CHILD Program provides Christmas presents to children. Names of families are primarily provided by the school system. Children receive toys and other gifts plus clothing.
C.H.I.L.D. PROGRAM
This program provided 188 children in our area with new clothes when they go back to school this fall. Now is the time of year they gather new clothing and toys for our children at Christmas time. Right now, there are 100 children in the program with more to come.
The program helps people who are working, paying their bills, but can't stretch their budgets enough for anything extra. If you are new to this program your part is somewhat simple. Each child has two tags, one for clothing and one for toys. You will find a number on the tag which correlates to the name of the child, you will find out what the child needs, their sizes, and favorite color. You purchase the items (you don't have to get everything on the tag) and return them to the Methodist Church in Nehalem, or the place where you picked up the tag. Currently there are tags in Manzanita at the US Bank, Columbia Bank, and Manzanita Grocery and Deli. Please keep the tag with the presents so we can match up your purchases with the child. If you, your business or organization would like a tag(s) please get in touch with me, Patty, pattyrinehart@nehalemtel.net or leave a message at 503-368-6081. Shop online or shop in person, whatever works best for you. Donating dollars to the program will also work as a group of shoppers goes out to fill in the gaps.
Donations can be mailed to CHILD PROGRAM, PO Box 156, Nehalem, Or. 97131. Be sure you indicate on your check this is for the CHILD Program. The message telephone number for this program is 503-368-5612. You can also email nbumcchild@gmail.com. If you want a receipt for your purchase, please leave a SASE with your gift.
A community of people thank you for your kindness and generosity.
Please help as much as you can and thanks to you all.
For more about these and other local community organizations, see the Tillamook County Giving Guide: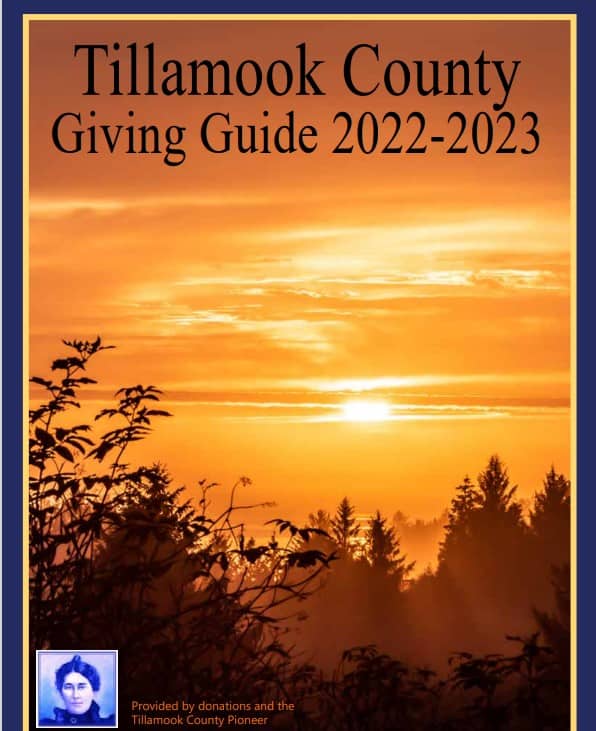 Addresses for the above:
Rockaway Lions Club
PO Box 611
Rockaway Beach, Or. 97136
Meals for Seniors, Inc.
PO Box 852
Rockaway Beach, Or. 97136
North County Food Bank
PO Box 162
Wheeler, Or. 97147
CHILD
PO Box 156
Nehalem, Or. 97131
Nehalem Senior Lunches
PO Box 156
Nehalem, Oregon 97131