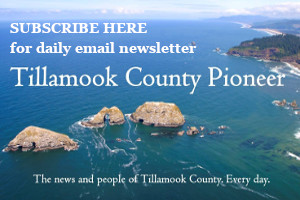 Seaside Aquarium reported yesterday January 18, 2023, that a second whale has washed ashore near the Peter Iredale in Fort Stevens State Park near Warrenton, approximately 100 yards north of the sperm whale. This whale is a baby Gray whale about 12-feet in length. Like the sperm whale, it had been dead for a while before washing in. There are no indications that this whale was struck by a ship or died from human interaction. Most likely, this is a case of failure to thrive. However, until a necropsy is performed, we will not know for sure. A necropsy will be scheduled soon. Gray whales are currently migrating south to their birthing and breeding grounds near Baja.
Westerly winds and currents are responsible for these animals coming ashore close to each other.
(Photos by Seaside Aquarium)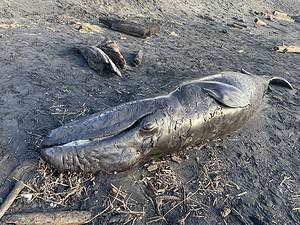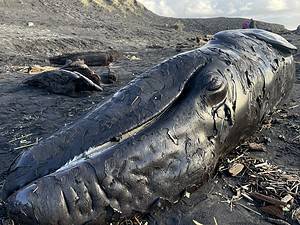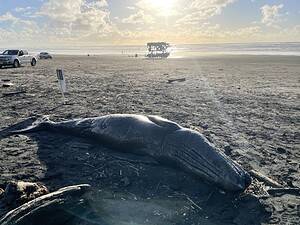 Regarding removing the whale carcasses, the Oregon State Parks has jurisdiction over removal/disposal and right now they are waiting to see if the king tides expected this weekend can remove the carcass on its own naturally. There was a sperm whale that washed up in almost the exact same spot at that state park in 2017 and a couple of tidal cycles pulled it offshore, which is part of the natural ecosystem. When large animals like that die, they'll die and sink and contribute back to the natural cycle of things.