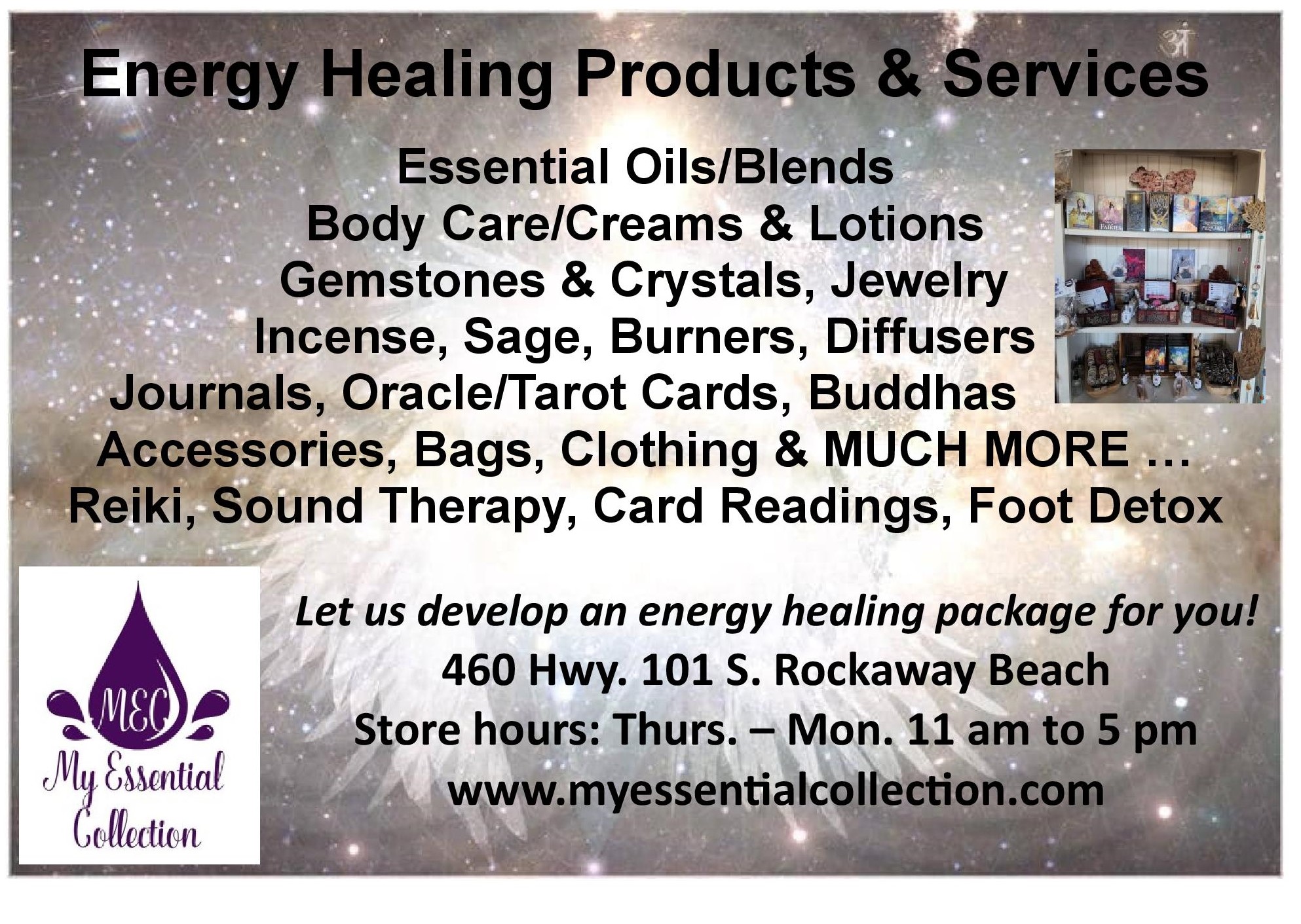 Seed to Supper is back for its sixth year in Tillamook County. This twelve hour class series gives novice adult gardeners the tools they need to successfully grow their own food. Designed in partnership between Oregon State University and the Oregon Food Bank, Seed to Supper offers regionally specific gardening education that provides individuals with cost-efficient ways to grow vegetables at home, increasing community access and affordability of local, healthy foods.
Through Seed to Supper, hundreds of Tillamook County residents have learned to be successful and confident gardeners on the Oregon Coast. Participants learn low-cost ways to build healthy soil, plan a growing space, select crops suitable to the coastal climate, and care for and harvest their crops. Participants receive a course book and a gardening trowel, and receive a certificate upon completion of the course.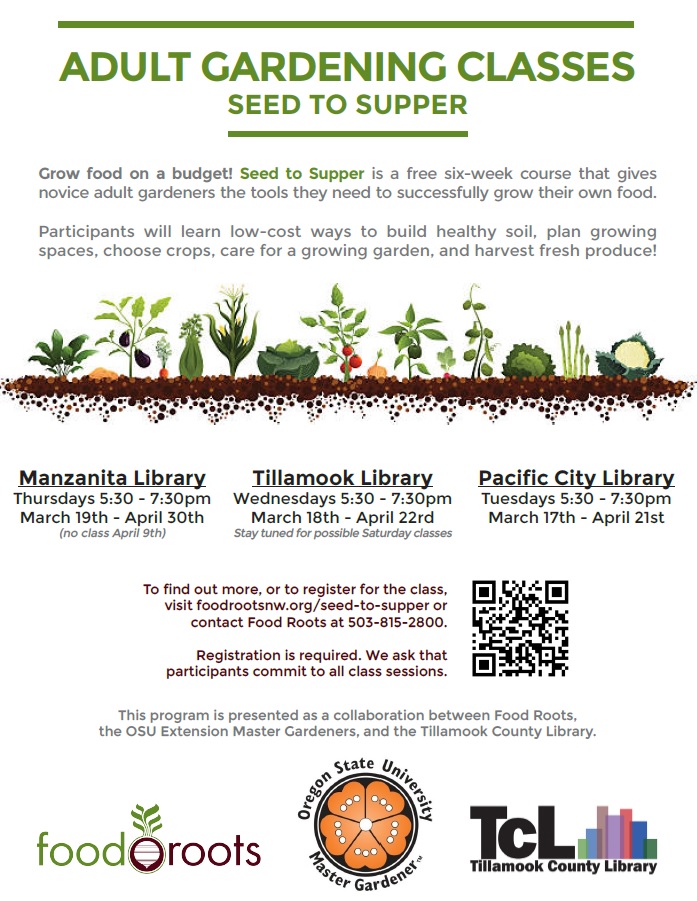 Tillamook County's Seed to Supper program is offered in partnership between Food Roots, the Tillamook County Master Gardeners, and the Tillamook County Library. Classes are available at library branches across the county, and are taught by Master Gardeners and other experienced gardeners.
Registration is required to participate in Seed to Supper. If you would like to sign up, please visit foodrootsnw.org/seedtosupper or call us at 503-815-2800, or sign up here to reserve your place in this year's Seed to Supper program!