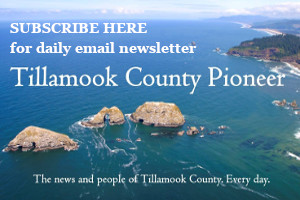 October 14, 2021
Dear Friends:
With an election for Governor fast approaching, Oregonians are eager for a fresh start and new leadership.
But having to choose between another left-wing liberal promising more of the same or a right-wing Trump apologist – is no choice at all. Oregonians deserve better than the excesses and nonsense of the extreme left and radical right. Oregonians are ready to move to the middle where sensible solutions are found.
That's why I have decided to run for Governor as an independent leader unaffiliated with any party and loyal only to the people of Oregon.
I will be a no-nonsense leader with the backbone and life experience to tame the partisan excesses and with the humility to know that delivering results matters more than who gets credit. As Governor, I will force the two parties to work together to put Oregon ahead of narrow partisan politics.
Our campaign will be like no other in Oregon history – because the stakes for Oregon's future have never been higher. Freed from the distraction of a primary election, I will formally launch my general election campaign after the first of the year. Until then, I will be listening to Oregonians, raising money, and building a first-rate campaign organization. Next summer, I will be nominated for Oregon Governor by the people through the power of their signatures.
Taking on the entrenched two parties will be difficult and expensive. Oregon's state motto is "She Flies with Her Own Wings". But this Oregonian can't fly anywhere without your early and generous financial support.
The decision to run independent of any party, by law, requires me to give-up my Democratic Party registration by next Spring. Rest assured, my bedrock values will not change. I was raised in a moderate Republican family and became a Democrat because the Republican Party had moved too far to the right. For twenty years, I've been an independent-minded, pro-choice, pro-jobs Democrat proudly serving the people of Northwest Oregon. This is who I am.
Governor Tom McCall, in his first inaugural address, urged Oregonians to "put aside the temptations to be guided by regionalism, factionalism, or anything which fragments the public interest."
Tom McCall was a maverick Governor the likes of which we have not seen since. I believe we need leadership that reaches beyond partisan labels and geographic boundaries and that unites Oregonians around our shared values.
As I begin this exciting and important journey, there is only one thing I need to know – will you join me?
Sincerely,
Betsy Johnson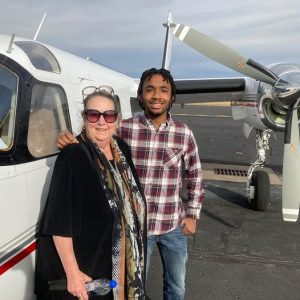 Senator Johnson and 17-year-old Central Catholic student Jalen Palmer get ready for Jalen to fly a group to Klamath Falls so he could get his instrument rating.
An instrument rating will allow you to legally fly without the visual reference of the ground or a horizon. In other words, you'll be able to fly from Point A to Point B without ever looking out your window (except for your take-off and touch-down). You will learn to stay ahead of the aircraft while managing tasks like changing radio frequencies, programming navigation equipment, and briefing and flying approaches, all while continually scanning your instrument panel.