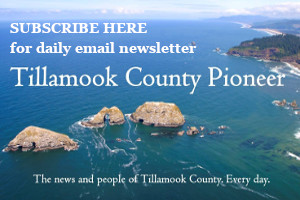 If you're working mostly at home or have children who will be spending at least part of their school year at home, it's important to have workspaces for both that are safe and healthy. For example:
The computer should be set up with the screen at eye level so you or your child can sit up straight and practice good posture.
The chair should provide enough comfort and back support to sit for long periods of time.
Take breaks to stretch and take a walk to avoid sitting all day.
In addition to making things ergonomically correct, it's important to make sure the workplace is conducive to work and learning. For example:
Is the workspace free of clutter and distractions?
Are supplies like paper, books and pencils at hand and ready to use?
Are things organized so you and your student can easily find things?
To learn more about setting up a good student workspace, view Oregon OSHA's Computer Ergonomics for Elementary School website.
Gov. Brown extends foreclosure protections through Dec. 31
Yesterday, Governor extended protections from foreclosure for Oregon homeowners and business owners through executive action, until Dec. 31. Executive Order 20-37 will extend House Bill 4204's current moratorium on foreclosures, as allowed by that legislation.
"Every Oregonian deserves a warm, dry, safe, affordable, and accessible place to call home," said Governor Brown. "That's especially true during a pandemic, when physical distancing and limiting trips away from home are critical to stopping the spread of COVID-19. Extending the moratorium on foreclosures will ensure that more Oregonians do not lose their homes this year, and that businesses can continue to provide vital goods and services to our communities."
The Governor's Office will be working with landlords, lenders, and other stakeholders in the coming weeks to craft a long-term solution for the Legislature to consider. The Governor is also continuing to have conversations with community leaders and stakeholders to look at options surrounding a moratorium for evictions for renters, which does not expire until September 30. Learn more in yesterday's press release.
Oregon reports 243 new confirmed and presumptive COVID-19 cases, 6 new deaths
COVID-19 has claimed six more lives in Oregon raising the state's death toll to 465, the Oregon Health Authority reported Tuesday September 1st.
OHA reported 243 new confirmed and presumptive cases of COVID-19, bringing the state total to 26,946.
The new cases are in the following counties: Baker (4), Benton (4), Clackamas (26), Clatsop (1), Deschutes (1), Douglas (1), Hood River (2), Jackson (10), Jefferson (4), Josephine (4), Lane (9), Lincoln (2), Malheur (10), Marion (39), Morrow (2), Multnomah (50), Polk (4), Umatilla (15), Union (1), Washington (42), and Yamhill (12).