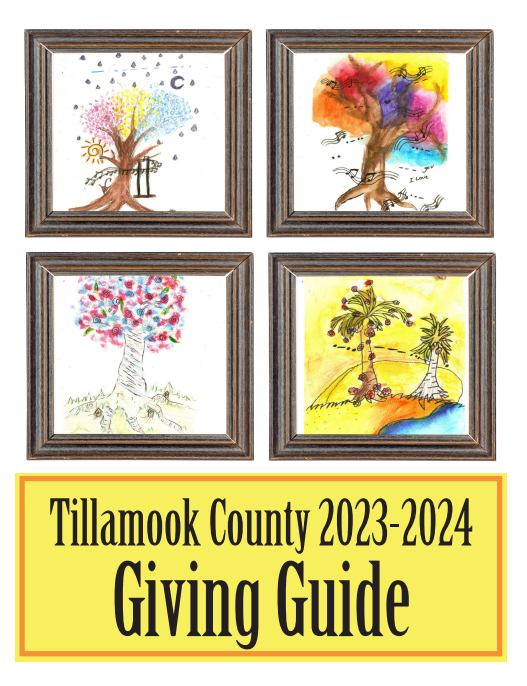 SHORT FILM FESTIVAL POP-UP SCREENING – SEVEN AWARD WINNERS: McMinnville Short Film Festival 2023
AT NORTH COUNTY RECREATION DISTRICT, NEHALEM ON SATURDAY, SEPT. 23, 2023, AT 7 P.M.
Tickets are $10.00 at the door – Raffle to win a pass to the 2024 McMinnville Short Film Festival
Here are the seven films being shown:
Film 1: WHITNEY'S GIANT ASS CINNAMON ROLLS (Documentary) (2021)
Director: Zach Putnam, Portland
Whitney Rutz of Portland helped her community fundraise over $52,000 for the Oregon Food Bank by creating and auctioning off giant cinnamon rolls on social media for healthcare.
Length: 7:45 minutes
Film 2: BEAST (Comedy) (2019) (First Time Director Award)
Director: Megan Ward Stevens, Portland
After her long-term boyfriend breaks up with her, Stephanie, approaching 40 with an aging uterus, decides to have a baby on her own.
Length: 17 minutes (ADULT LANGUAGE)
Film 3: DINNER FOR TWO (Drama) (2022)
Director: Joe LoBianco, New York City
A charming young server calms the nerves of an anxious diner as he prepares for a special occasion. Sensing the diner needs support, the server becomes a willing accomplice in his quest to create the perfect dinner for two.
Length: 18 minutes
Film 4: SWIMMING THROUGH (Documentary) (2022)
Director: Samantha Sanders, Chicago
As the brutal Chicago winter draws near, three avid open water swimmers make a pact to continue training through the snow and ice. Their intense commitment becomes their salvation from pandemic lockdown and helps alleviate their personal struggles.
Length: 15 minutes
Film 5: GREY HORSE (Native American) (2022)
Director: Emil Lozada, Austin
Samuel Grey Horse, an Indigenous equestrian from Austin, Texas, is known for rescuing horses from being put down. After a riding accident lands him in a coma, Grey Horse experiences an afterlife vision that changes his perspective on the world and his place in it.
Length: 11 minutes
Film 6: THE CROSS-EYED DOMINATRIX (Comedy) (2022)
Director: Jason Rosenblatt, Portland
An outcall dominatrix shows up at the wrong address.
Length: 3 minutes
Film 7: CHORUS (Drama) (2022) (Grand Prize Winner MSFF 2023)
Director: Daniel J. Egbert, Los Angeles
After missing his wife's phone call goodbye on the morning of September 11th, a now listless and brokenhearted music teacher must harmonize with his increasingly desperate fourteen-year-old son.
Length: 20 minutes