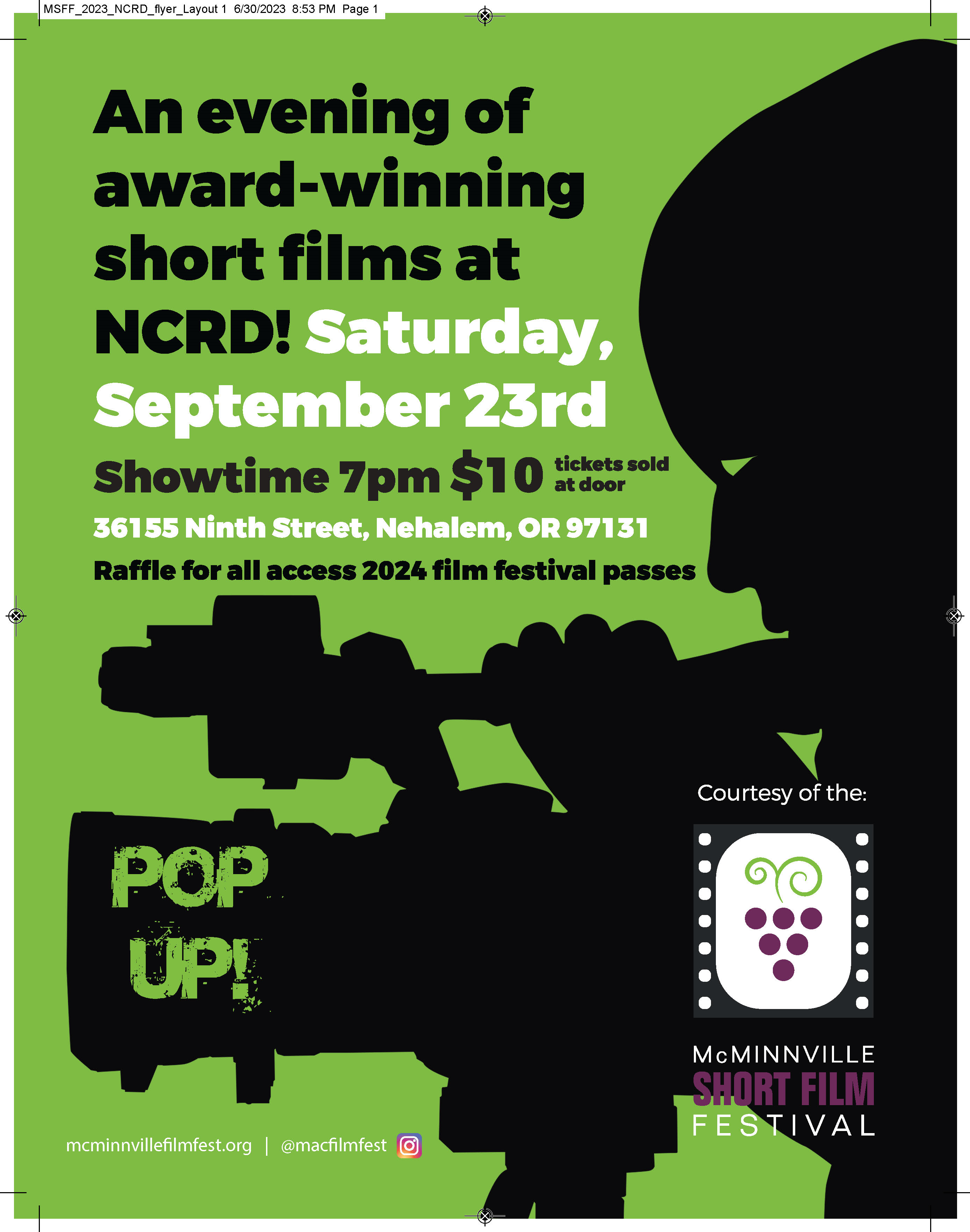 The Hoffman Center for the Arts Manzanita Film Series will screen "The Best of the 45th Northwest Filmmakers' Festival" Friday, Jan. 25, at 7:30 p.m. Admission will be $5.
The six short films were selected by the Northwest Film Center in Portland from its annual juried festival. The works were shot in Oregon, Washington, Idaho, Alaska, Montana, and British Columbia. Total running time will be about 90 minutes.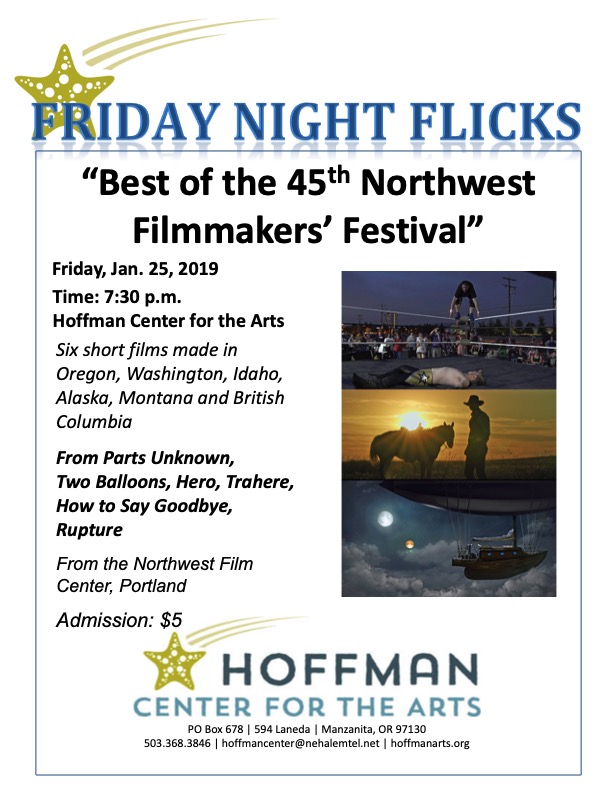 The films to be screened are:
"From Parts Unknown*" by Michael Workman, Missoula, MT
Ten years after starting an underground amateur wrestling league in the backyards of Spokane, Wash., Jesse "Madman" Manson must make a decision about the sport that allowed him and his community self-expression in the face of societal challenges, but also left him with multiple injuries. (DOC, 27 min.) *Judge's Award: Stand Out Film.
"Two Balloons" by Mark C. Smith, Portland, OR
Two adventurous lemurs navigate their flying ships halfway around the world to a place where happenstance and fate threaten their reunion. (ANI, 8 min.)
"Hero" by Andrew and Nate Garcia, Boise, ID
In an emphatic nod towards action/adventure cinema, two quarreling brothers set out on a neighborhood quest to vanquish their friends' alter egos, and discover what it truly means to be a hero. (NAR, 13 min.)
"Trahere" by Caryn Cline and Linda Fenstermanker, Seattle, WA
An exploration of our timeless relationship with the natural world as a young farmer entangles herself among the flowers through the use of in-camera double exposures.
(EXP, 3 min.)
"How to Say Goodbye" by Christy NaMee Eriksen and Ryan Cortes Perez, Juneau, AK
A poem about grief, gratitude, and friendship dedicated to Eriksen's lifelong close friend who recently passed away from cancer. (EXP/DOC, 6 min.)
"Rupture" by Yassima Karajah, Vancouver, BC
A wandering journey of four Arab teens on their quest to find identity and a public pool in their new city on a hot summer day. (NAR, 18 min.)
The Manzanita Film Series is a program of the Hoffman Center for the Arts in Manzanita. Films are screened monthly throughout the year.