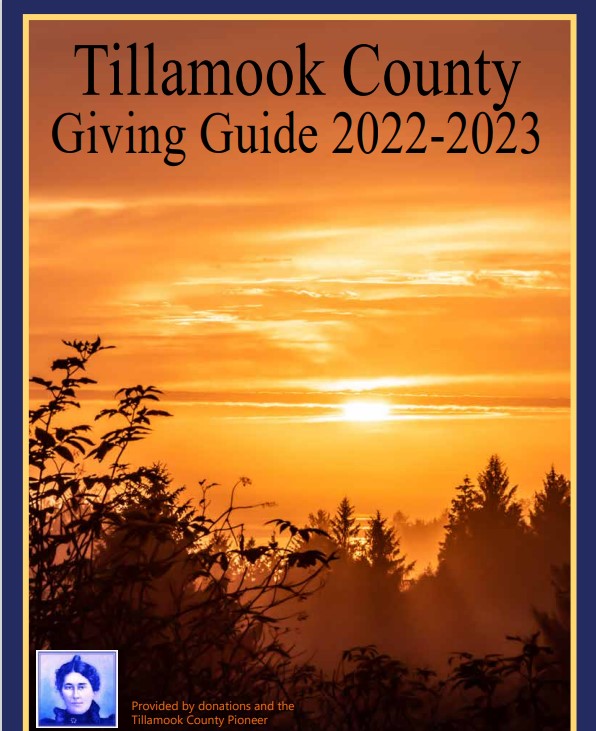 (From Tillamook County Community Health Centers)
As more and more older adults become eligible in Oregon, this means that there is more demand for the vaccine than there is supply each week. With 26.4% of Tillamook County residents over the age of 65, we estimate it will take us several weeks to complete each age group seen here in Phase 1B.
We encourage all Tillamook County residents who are eligible to enroll online using the form in English or Spanish on our website:
tillamookchc.org.
Completed enrollments are automatically put on a list to be contacted for an appointment. Due to high call volumes, we are no longer able to make appointments from phone or email requests.
Appointments are made by our staff contacting those on the eligibility list using a computer program to randomize the list within eligible groups. Randomization of the list will provide a consistent, fair and equitable distribution process across the county. The number that we are able to schedule is subject to the amount of vaccine provided to us by the state of Oregon, currently we are able to schedule 240-260 eligible individuals each week.
Know that while it may take us some time, everyone who is listed and would like a vaccine will receive an opportunity to get it.
Help is available with the online enrollment form by calling our vaccine line: 503-842-3914. Staffed Monday- Friday 8am -5pm with bilingual (English and Spanish) staff.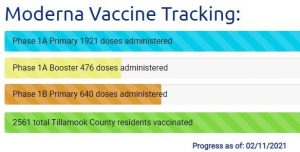 You must be enrolled on the vaccine eligibility form to be contacted and scheduled to attend a vaccine event. Walk-ins will be turned away.
Vaccine events occur weekly for all eligible groups.
Please note we are working through a list of those already enrolled for all eligible groups. Please allow us time to contact you. Every eligible Tillamook County resident will be contacted that enrolled for the vaccine.
If you are 65 years or older use this form to enroll
If you are in phase 1A, an educator, or licensed childcare provider use this form



If you need assistance filling out the form please call or email: 503-842-3914; tcchc@co.tillamook.or.us.
Due to high call volumes, we are no longer able to schedule appointments by individuals calling or emailing.