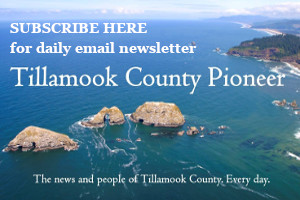 OTIS, OR– For the next few months, artists and scientists will explore Cascade Head and delve into their work as Artists and Scientists-in-Residence at the Sitka Center for Art and Ecology. Meet our newly arrived Spring residents as they introduce themselves at the Resident Show & Tell – 6pm on Wednesday, January 24, 2018.
Tucked in the forest near Cascade Head, the Sitka Center is an ideal location for artists and scientists to withdraw from the distraction of daily life, find the solitude needed to push through their creative boundaries and chase their artistic pursuits and immerse themselves in natural study and reflection. Sitka Center is proud to host residents in varied stages of their journeys, from Oregon and abroad.
The Resident Show & Tell is an opportunity for the community to learn about the work done by these accomplished artists and scientists. Light refreshments and presentations begin at 6pm in Boyden Studio. This event is free and open to the public! Join the Sitka community as we enjoy brief presentations of residents' work as they start their residencies.
The January 24 Resident Show & Tell includes: Bailey Arend, a visual artist who explores relationships between body, action, material and environment; Kate MacDowell, a ceramic artist whose hand built porcelain sculptures respond to environmental threats and their consequences, revealing the rifts and frictions between man and nature; Allison Hutchcraft, a poet and teacher whose inspirations include the dodo bird, insomnia and lampshades; Jim Hockenhull, a multimedia artist and musician interested in melding the raw, rough energy and poetic simplicity of traditional music with the sonic richness of more developed forms; and Kamala Dolphin-Kingsley, an artist making mixed media paintings inspired by science, Art Nouveau & Deco, nostalgia, kitsch, childhood experiences, Asian Art, fairy tales, psychedelia and the amazing and bizarre wonders of nature.
Committed to expanding the relationships between art, nature and humanity, the Sitka Center for Art and Ecology is renowned for its workshop and residency programs. Exploration of the coastal environment has remained a key component to the Sitka Center's vitality. Located at Cascade Head, with views of the Pacific Ocean, the Sitka Center offers a place where artists, writers, environmental scientists and musicians of all abilities and backgrounds come to nourish and inspire their creativity, which ripples out into our world making it a brighter place for all. For more details visit www.sitkacenter.org.