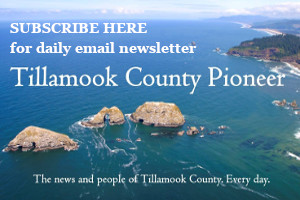 OTIS, OR – Mar 24, 2022 – Sitka Resident Talks are an opportunity for the community to learn about the artists, scientists and interdisciplinary creatives working in residence at the Sitka Center for Art and Ecology. Residents will share brief 10-minute presentations about their work. This event is free and open to the public. This event will be held live via Zoom and registration is required. RSVP at www.sitkacenter.org/events to receive an
event link.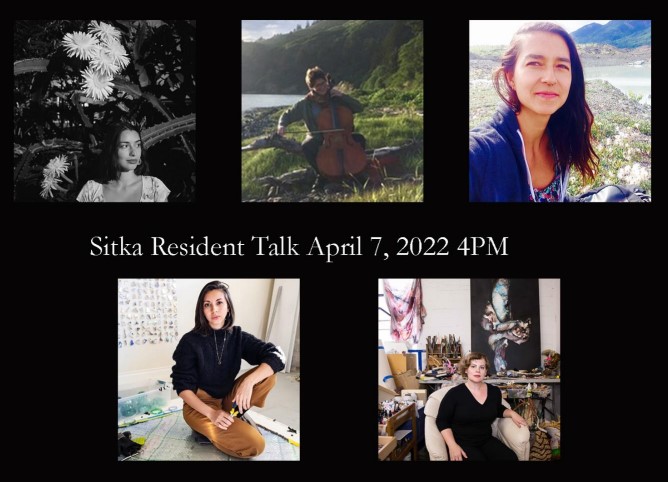 April 7th speakers include:
• Michelle Bardino Vela is an interdisciplinary artist and photographer. She finds inspiration for her artwork from the act of discovering and gathering natural objects that show the remains of a transformation.
• Altea Narici is a traveling musician and artist from Italy, researching ecology and wildlife-related topics through performance, composition and community projects.
• Gabriela Halas immigrated to Canada during the early 1980s with her parents and sister. She grew up in northern Alberta, lived in Alaska for seven years, and currently resides in B.C. She has published poetry in a variety of literary journals.
• Born into the dual diaspora of the Philippines and Ireland, Carol Anne McChrystal is a Los Angeles-based artist and designer. Her materially-driven sculpture and videos work through chemical processes and labor intensive hand-making to explore the legacy of colonialism and trade, as well as the ways in which the climate catastrophe has compounded these histories of inequity.
• Kim Kei is a multi-disciplinary Los Angeles based artist whose practice spans sculpture, printmaking, painting, and photography to evoke sensations of vulnerability, invasiveness and tenderness towards the body.
About Sitka's Residency Program: From October to April over 30 talented artists and scientists reside amongst the trees and wildlife to deeply explore their work. This year's cohort is the largest group yet of Artists and Scientists-in-Residence at the Sitka Center for Art and Ecology.
Located on Cascade Head on the Oregon Coast just north of Lincoln City, the Sitka Center is an ideal location for artists and scientists to withdraw from the distractions of daily life, find the solitude needed to push through their creative boundaries, chase their artistic pursuits and immerse themselves in natural study and reflection. Residents are given the gift of time and space for self-paced work and place-based reflection with no
end result required of their time at Sitka. Sitka Center is proud to host residents from around the world in various stages of their journeys, from those emerging in their field to seasoned professionals.

About the Sitka Center for Art and Ecology
Through workshops, residencies and events the Sitka Center provides time and space for place based
reflection, inquiry and creation at the intersection of art and ecology. A 501(c)(3) nonprofit located on Cascade Head at the mouth of the Salmon River estuary just north of Lincoln City, Sitka offers a place where visual artists, writers, natural scientists, musicians and interdisciplinary creatives of all abilities and backgrounds come to nourish their curiosity and creativity. 2022 marks Sitka's 52nd year of offering art and nature-inspired workshops, residencies and public events on the Oregon Coast.
For more details visit www.sitkacenter.org Phone: 541-994-5485 Email: info@sitkacenter.org Address: Sitka Center for Art and Ecology, 56605 Sitka Drive, Otis, OR 97368